Yesterday I shared my Pottery Barn knock off sweater pillow. Here are the super easy directions for how to make it. If you've never sewn anything before, this is the project for you.
Start with any old sweater. Mine was $3.99 from the Goodwill. I washed it in lavender soap when I got home, so now it smells good too. My pillow form was 14″x14″. Pillow forms go 50% off at JoAnn Fabrics, so keep an eye out for a good sale, or use a coupon.
I cut the arms off my sweater so it would be easier to work with. I'm also going to use the sleeves for another project, so I wanted to set them aside. When I make pillows with decorator fabric, I leave a 1/4″ around the edge for a seam allowance, cutting a 14 1/2″ inch square. I wasn't sure how much of a seam allowance I'd need for this project or if the sewing would be bulky. I started big, with 2 15″ squares, just to make sure the sweater wasn't too tight and pulling. No one looks good in a sweater that's too tight and pulling. This sweater wasn't bulky, so I ended up cutting two 14″ squares. I still used a 1/4″ seam allowance. The sweater stretched just enough and wasn't saggy. Lesson learned: thin knit sweaters don't need much seam allowance because they stretch.
I pinned the right sides together and sewed all the way around, leaving about a 5 inch hole. After flipping the sweater right side out, I stuffed the pillow form inside and hand stitched the bottom.
Hello, Pottery Barn Knock Off Pillow!

Ok, neighbors, if you want to give it a try and don't have a sewing machine you are welcome to bring your sweater and pillow form over and I'll walk you through it. It takes no more than 10 minutes. (No, you can't use that liquid-stitching-glue stuff… you know who you are.)
Happy Sewing!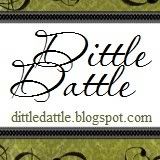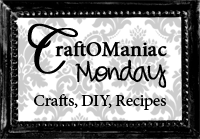 Check out these parties I like to link up to.