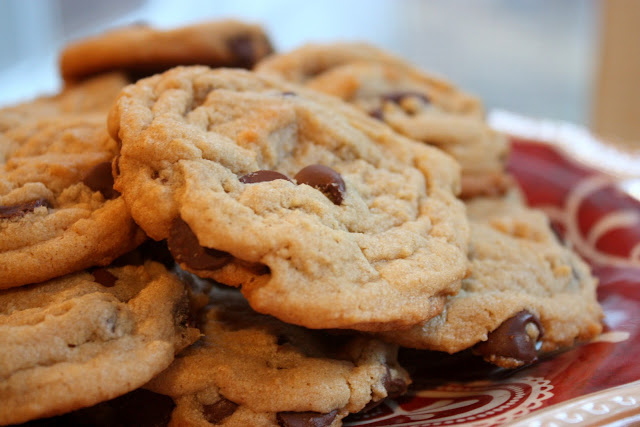 Peanut Butter Chocolate Chip Cookies
Welcome to Becca's Baking Blog.
(At least, that what I feel like my blog has been about lately.)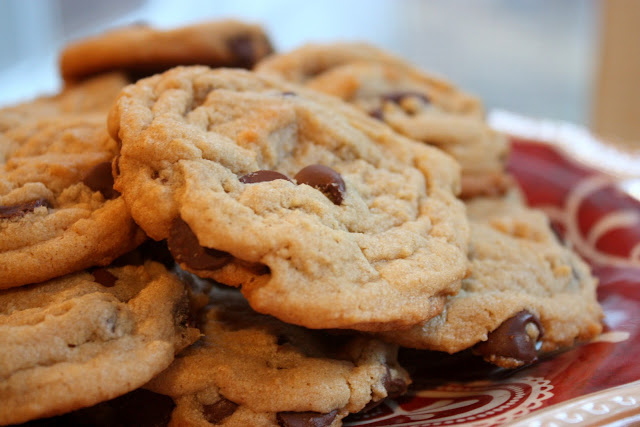 I have to say, chocolate chip cookies are my go-to cookie. If we need a sweet treat, and I don't want to look up a recipe, I go for chocolate chip. For me, it's quick and easy and the recipe is in my head. Sometimes, we're looking to shake things up a bit. If we're feeling wild and crazy, the peanut butter chocolate chip cookies will make an appearance.
Here's the recipe:
1/2 cup margarine, softened
1/2 cup shortening
1 cup creamy peanut butter
1 cup white sugar
1 cup brown sugar
2 eggs
2 1/2 cups flour
1 1/2 tsp baking soda
1 tsp baking powder
1/2 tsp salt
2 cups chocolate chips
Heat oven to 375. In a large bowl, beat margarine, shortening, peanut butter, and both sugars. Add eggs. Add dry ingredients to the butter mixture, beating until well blended. Add chocolate chips. Bake 8-10 minutes.
Just a little side note, this time I used Bob's Red Mill Whole Wheat Pastry Flour. The cookies were a little more dense and look slightly darker, but by using whole wheat flour, they are practically healthy. At least that's what I'm telling myself.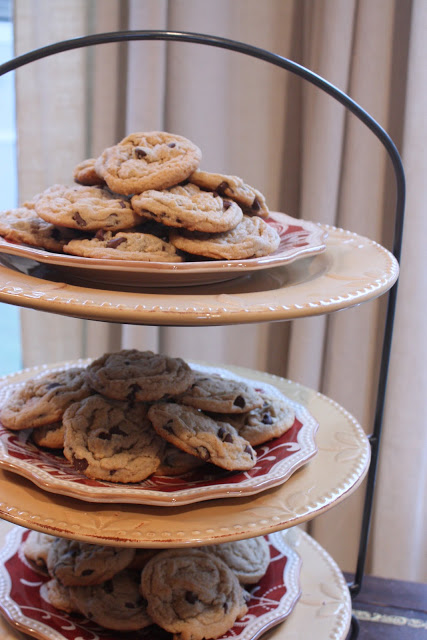 Happy baking!
Here
are a few linky parties I like to participate in.