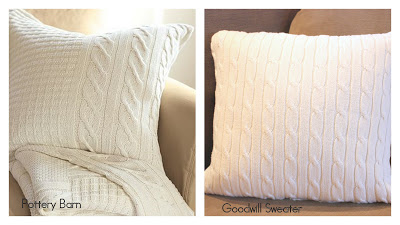 Another Goodwill Sweater, Turned Pillow
Earlier this week I shared my sweater pillow. I turned a $3.99 Goodwill sweater into a pillow to rival Pottery Barn's sweater pillow.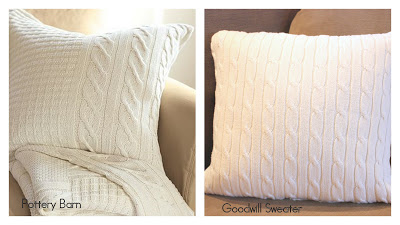 When I was at Goodwill, the same day, I spotted a hand knit, very thick, wool sweater. I didn't know how it would work, being so thick, but the price was right. I brought it home, washed it in some lavender detergent, and went through the same process for making my sweater into a pillow.
Here's the sweater.
And here's the pillow!
I'm in love! I love the texture, the neutral colors, and the warmth it adds to any room.
I really should have scoured every thrift store around before posting this. Mareen and Diane are probably at Goodwill right now!
Happy thrifting!
Check out these parties I like to link up to.