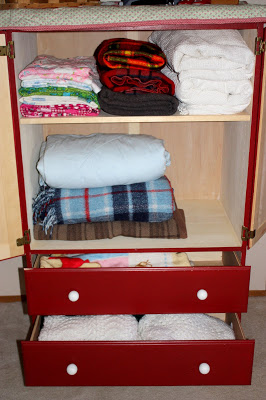 The Blanket Cupboard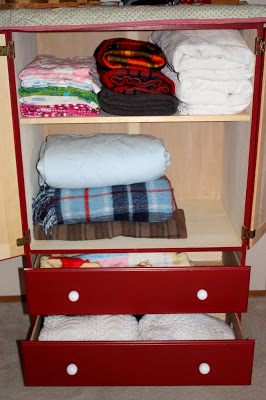 It's Wednesday…. Quick, I need to organize something! Leanne keeps me on track with her We're Organized Wednesday linky parties. My fast and easy organizing project for the day was the blanket cupboard.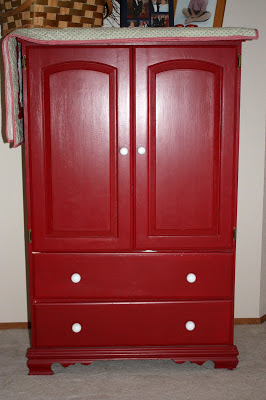 I've had this piece of furniture since I moved away to college. It was an unfinished ready to assemble piece. It has seen many coats of paint and served many different purposes. It was my only piece of furniture for storing clothes in college. Then it moved to my parents' house to store my mom's off season clothes. When I bought a house, it was my craft cupboard. Then it got a coat of red paint and became part of my kids' nurseries. Now, it sits in the hall and holds all of our extra blankets.
A few times a week EVERY SINGLE blanket comes out of this cupboard for a little fort making. Then I remind the kids that whatever they take out needs to be put away. Needless to say, this "before" picture is pretty good considering it's my kids doing the folding.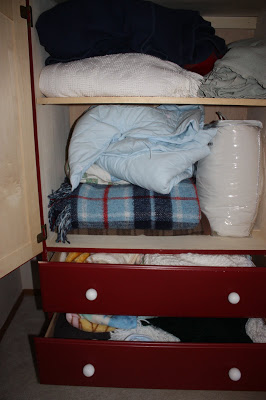 First thing, I picked a few blankets that I could stand to get rid of.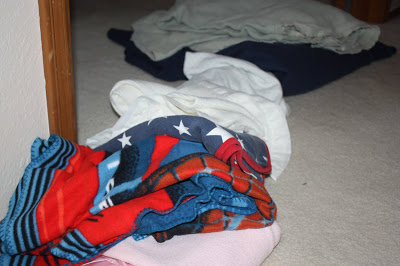 Then everything was refolded. Quilts are stacked in one corner.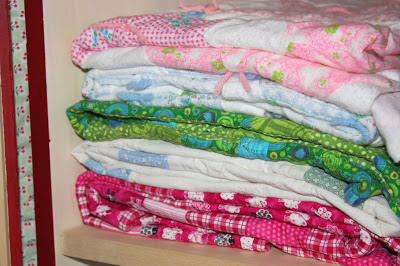 Grandma's twin bedspread are on another shelf. (They are the perfect light weight blankets for the top of the fort.)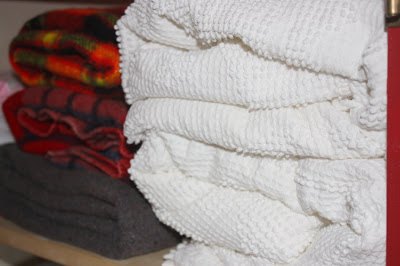 Wool and outdoor blankets are now easy to grab for a quick outing.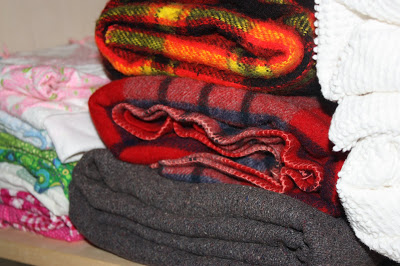 Afghan's, baby blankets, and the special Pooh B's for car rides are in the drawers.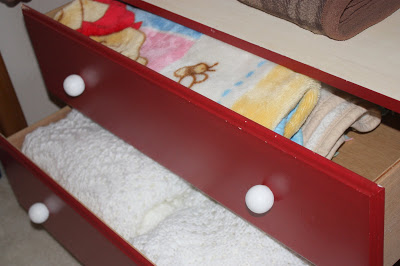 Just like that, we're organized for Wednesday.