Chalk Board Labels
Did you know that Staples carries the Martha Stewart line of adhesive labels?
I used them to label my ever-growing collection of different types of flour. (Yes, I really do use them all.)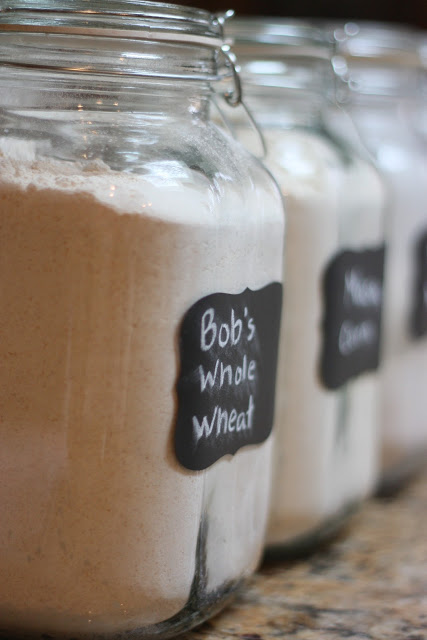 My chalkboard pen is at school, so I had to use regular chalk. Regular chalk doesn't look quite as crisp and clean as the pen. I'll have to fix that.
Happy organizing.