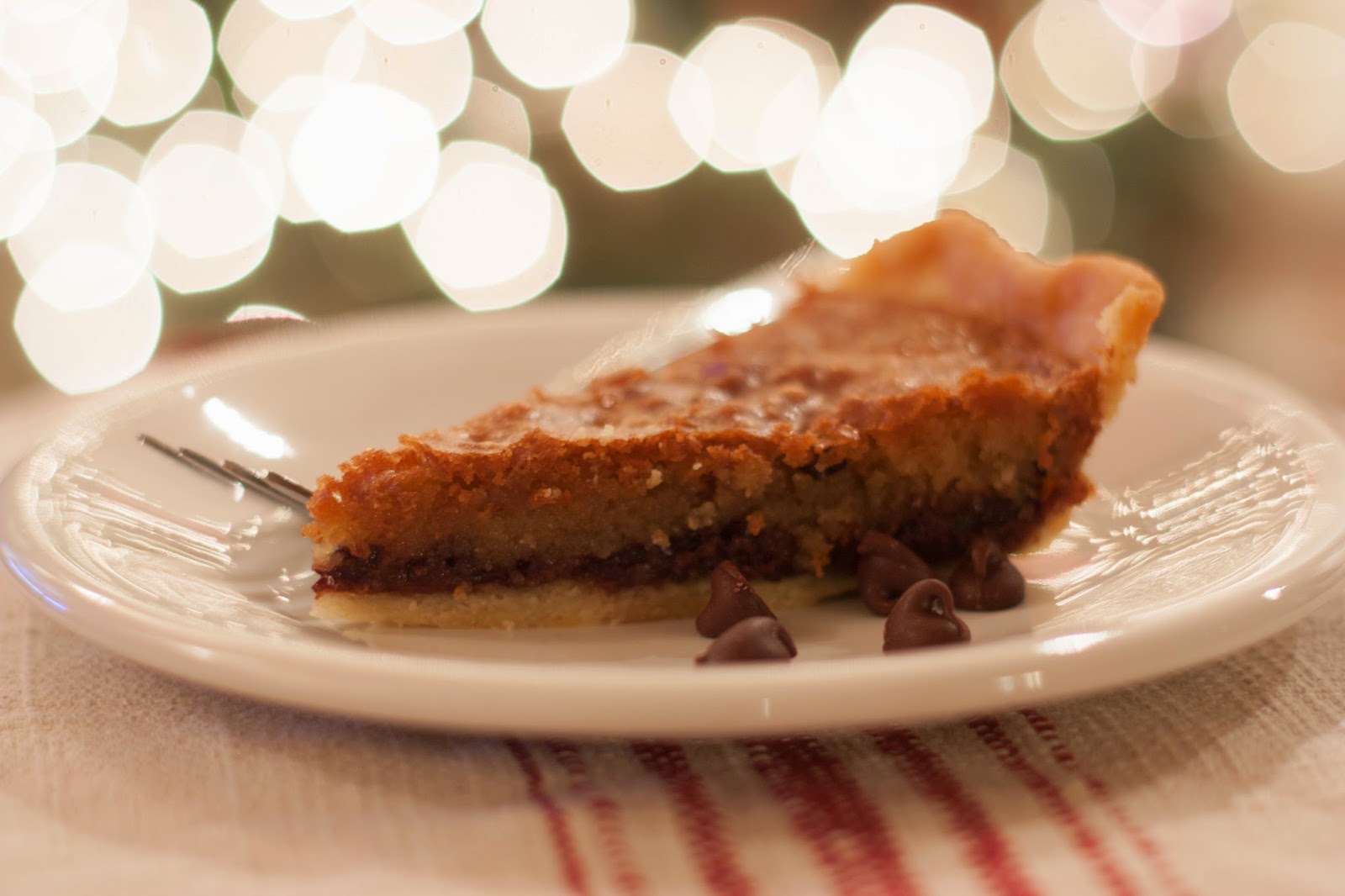 Chocolate Chip Cookie Pie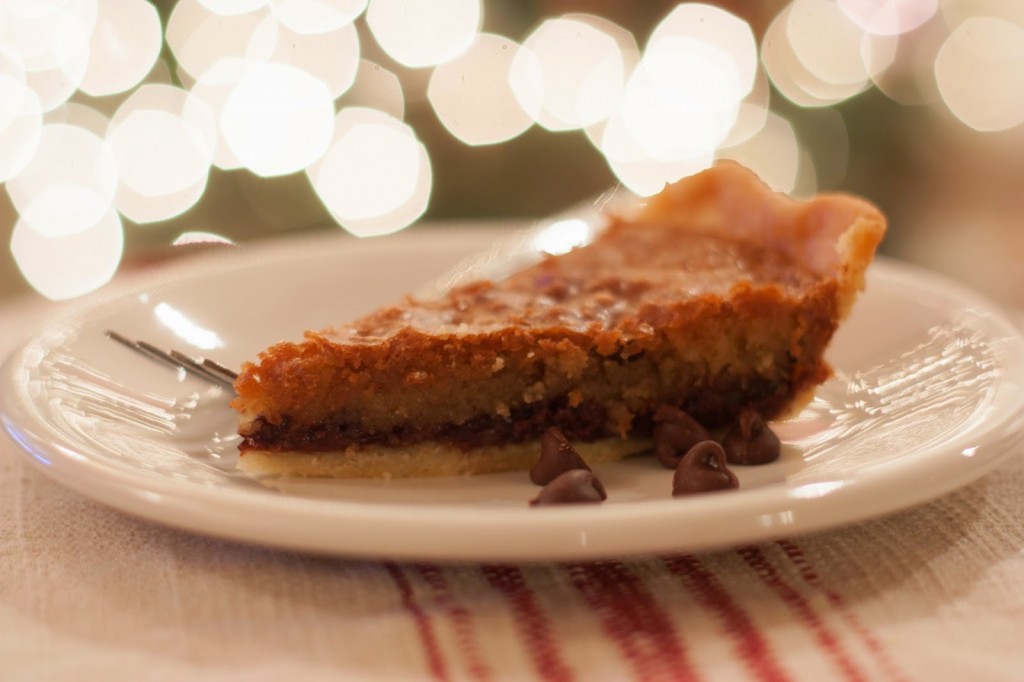 Warm chocolate chip cookies on a cold night… what could be better? How about a warm chocolate chip cookie wrapped into a pie? I made a chocolate chip cookie pie a few years ago and my hubby didn't like it too much. Well, I've revamped my recipe and I think this is a winner. I took it, along with an apple pie, to Thanksgiving and the kids fought over the last piece on Leftover Eating Day. Yes, our family devotes an entire dinner party just to eating leftovers.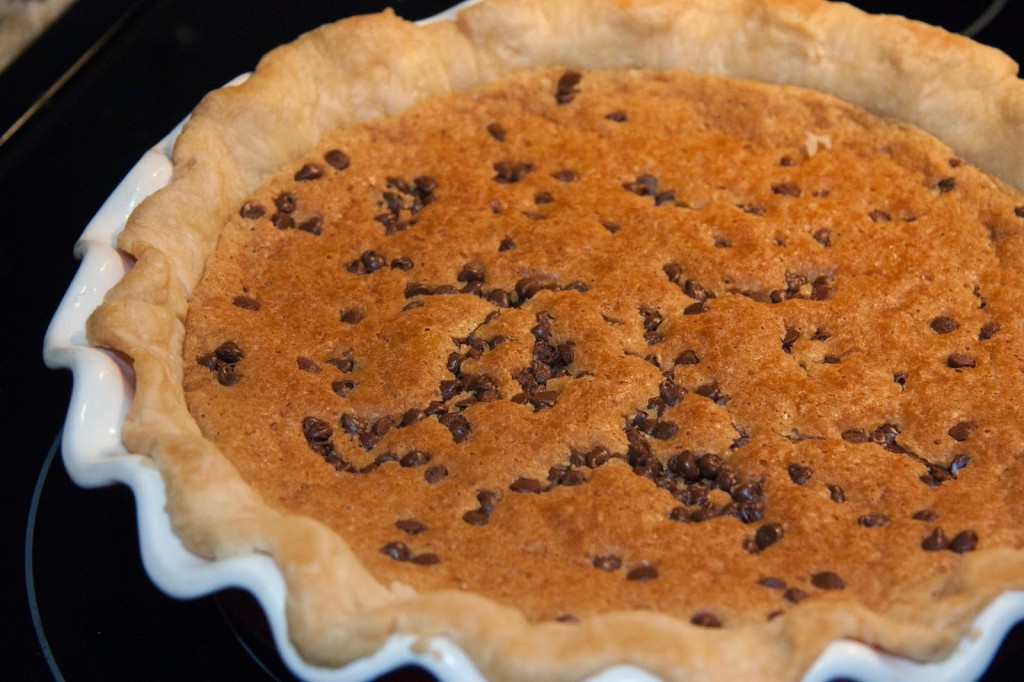 Recipe:
1 unbaked pie crust (I always make my own)
1/2 cup butter, softened
1/4 cup shortening
1/2 cup brown sugar
1/2 cup white sugar
2 eggs
1 tsp vanilla
1/2 cup flour
1/2 tsp salt
1 cup mini chocolate chips
Preheat oven to 350 degrees. Place butter and shortening in a bowl and beat together. Add brown sugar and white sugar. Beat. Add eggs and vanilla. Mix together. Add flour and salt and stir until mixed together. Stir in chocolate chips. Pour into unbaked pie shell. As the pie is baking, I sprinkle a few more mini chocolate chips onto the pie. (The chocolate sinks to the bottom of the pie as it bakes, so this makes it pretty on top.) Bake at 350 for 55 minutes.
Enjoy your warm cookie pie!
Happy baking!