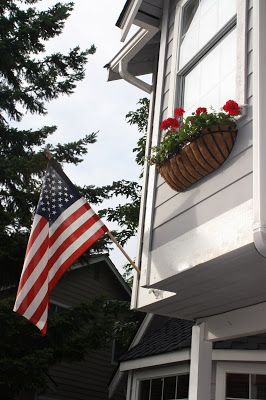 Come On Over! I'll Be Out Back.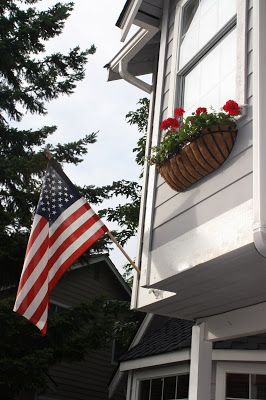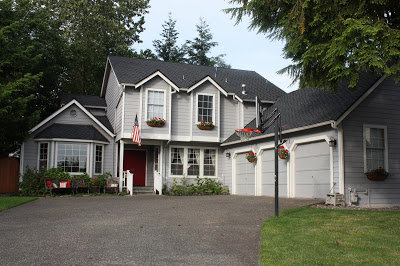 Do you open your doors and have a backyard party at the drop of a hat? Are you the first person to invite friends over for a Bar-B-Que when the weather warms up? I love to watch shows like Landscape Smart and Landscapers Challenge. As the designers ask questions, the homeowners usually say things like, "Well, we love to entertain." Do they really like to entertain? Or do they just like the idea of entertaining?
I really do love to entertain, but I will admit that it causes panic attacks and crabby mom syndrome in the days leading up to a party. I find that I hold off on inviting people over because my house or my yard isn't "done". Well, NEWS FLASH… it will probably never be "done". There will always be something more I'd like to do or a messy project I'm right in the middle of.
So, here's my yard. I'm throwing open my doors and inviting you to my backyard party. (If you all lived closer, I'd invite you over for real.) I didn't mow the lawn for you. Heck, I didn't even sweep off the deck.
Here's the view as you come in the house. I love my little benches out front. I made the pillows this year, out of Sunbrella outdoor fabric. My hydrangeas are finally in bloom. I just added some True Blue to the soil, which will turn these into… well, true blue.

We spend quite a bit of time out on our deck. We bought the outdoor set at Target, a few years back. Our deck is fairly shady, so it makes a nice place to take a break on a hot summer day.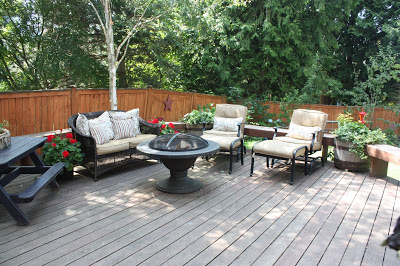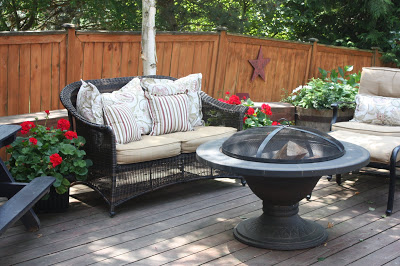 Our deck extends down the length of the backside of the house. Ahhh, this is one of my favorite spots to sit and watch the kids play in the yard.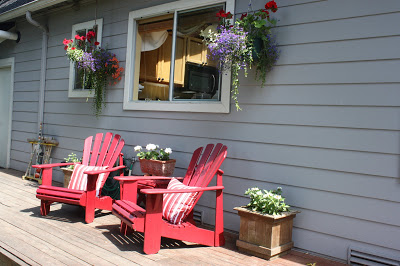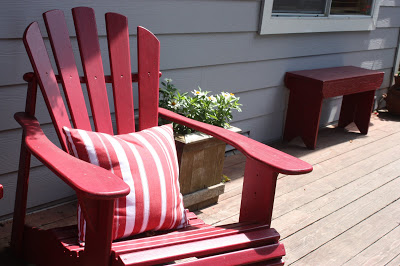 Here's the view from the deck.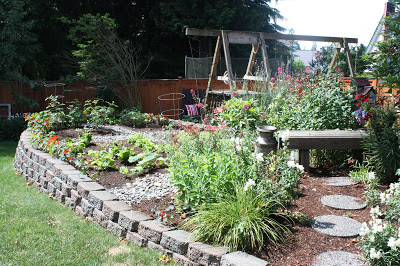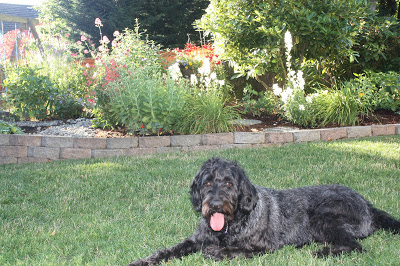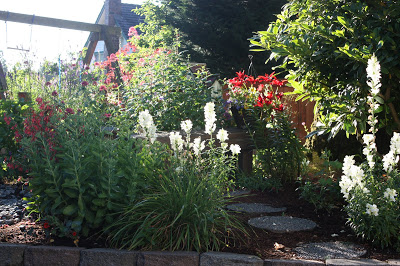 When we moved in, this area inside the brick retaining wall was empty. I had no idea what to put in this large space. After living with the empty space for a year, we decided this would be the perfect spot for a vegetable garden. We built a path out of rocks that were already in the yard. This space sits empty for a good portion of the year, but it makes us so happy in the summer. The kids loved digging the potatoes.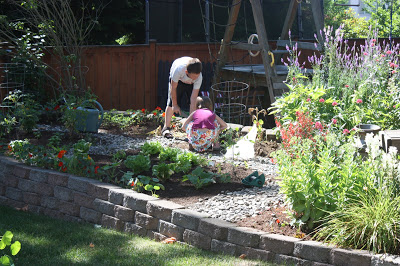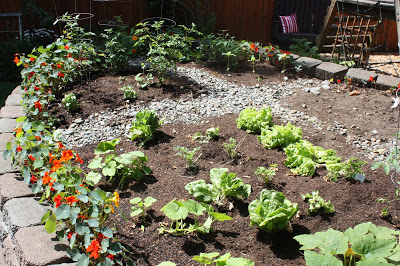 The flowers are starting to bloom around the yard.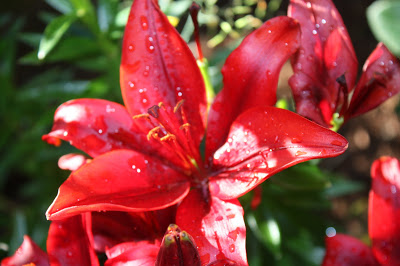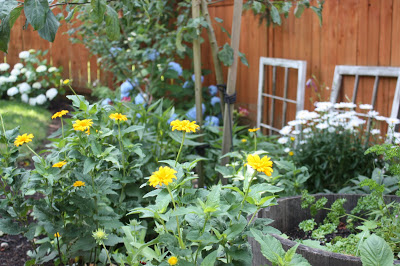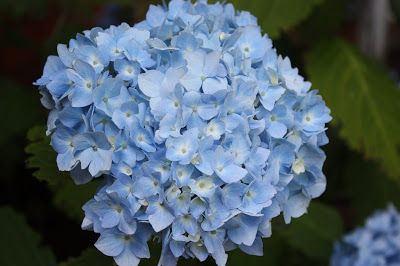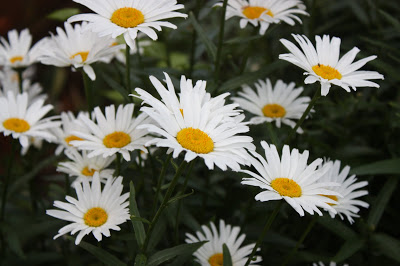 These little guys are just about done.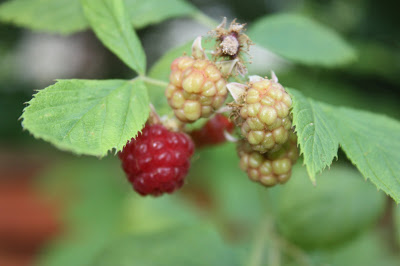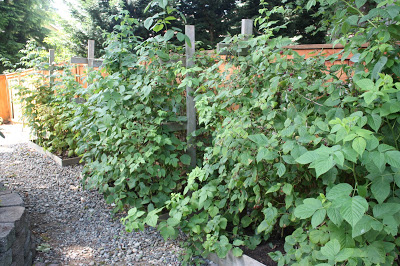 So, remember how I said that I hesitate entertaining because things aren't "done" quite yet? Well, this is one of those projects. We've come a long way, but still have so far to go. Please ignore the pile of dirt and the horrible dirt patches where grass should be. Remember… work in progress.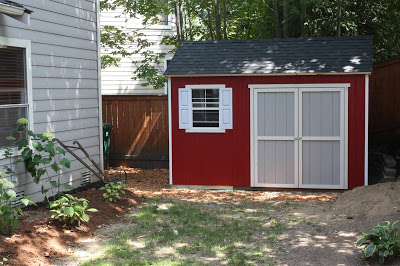 Here's where we were a few weeks ago: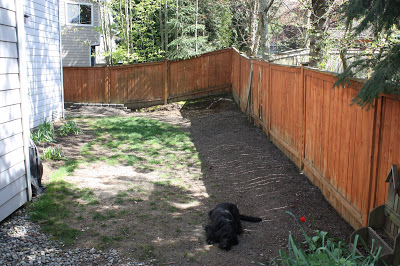 Here's the inspiration from Country Gardens:

And, again, here we are with our work in progress: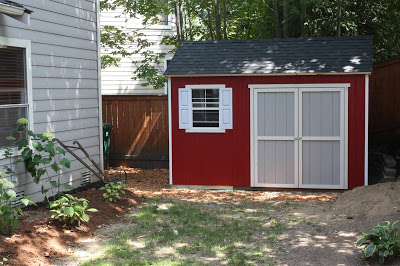 Thanks for hanging out in the backyard with me. Stop by anytime. If I don't answer the door, you know where to find me. I'm probably out back.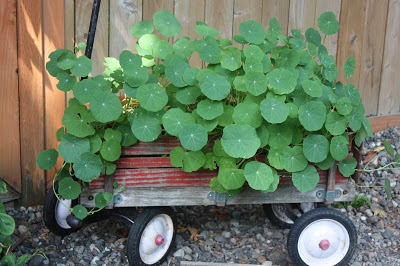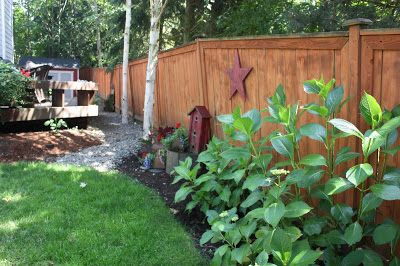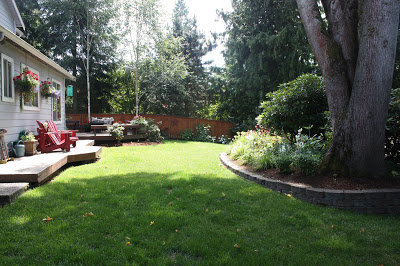 Here are a few linky parties I like to participate in:
https://homeiswheremystorybegins.net/linky-parties-i-like-to-participate-in/
I'm also linking up to Outdoor Day at Soft Place to Land.