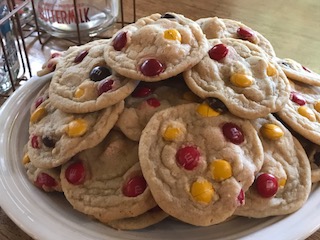 Cookie Friday
Yes, I know it's Saturday, but I needed to share my love for Cookie Friday.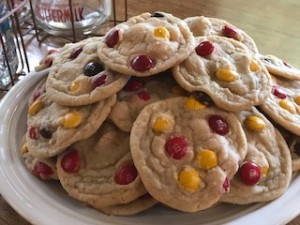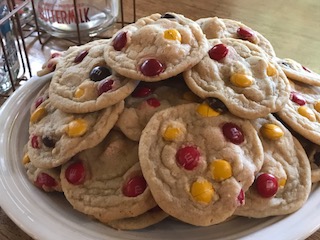 I've been baking cookies on Friday for as long as my kids have been in school.  I thought it was a great treat after a long week, and my kids usually had friends over after school.  My kids go to school with their cousins, from both sides of the family, and they'd often find their way to my house on Friday afternoon for warm cookies.  I tried to time it so the cookies were still warm when they all arrived.
When I went back to work full time, I started baking on Thursday night so cookies would be ready for the kids after school. Some weeks, I just couldn't do it.  Teaching full time is exhausting and, for those of you who don't know me in-real-life, I'm sick ALL the time.  Sometimes there is no energy for cookie baking.  Well, I'm back working part time this year and I'm happy to say that Cookie Friday is back in full force!  (I've also been trying to LIMIT myself to only baking on Friday. I'll let you know how that goes. I really love to bake!)
This recipe is my classic Chocolate Chip Cookie recipe.  This time I just swapped out the chocolate chips for M&M's.  As a side note, I don't do this very often because the M&M's have dye in them and there is one member of our family who does not react well to dyes.
Here's the recipe:
1 Cup Crisco shortening (original, not butter flavor)
3/4 Cup brown sugar
3/4 Cup white sugar
Mix until soft and fluffy.
Add:
2 Eggs
1 and 1/2 tsp vanilla
Mix just until blended.
Dry ingredients:
2 and 1/2 cups flour
1 tsp baking soda
1 and 1/2 tsp salt
Mix it up and add a bag of M&M's or chocolate chips.  With M&M cookies, I find that they are prettier if you also add a few candies to the top just before baking.
Bake at 350 degrees for 10 minutes
Welcome back, Cookie Friday.  Welcome back.