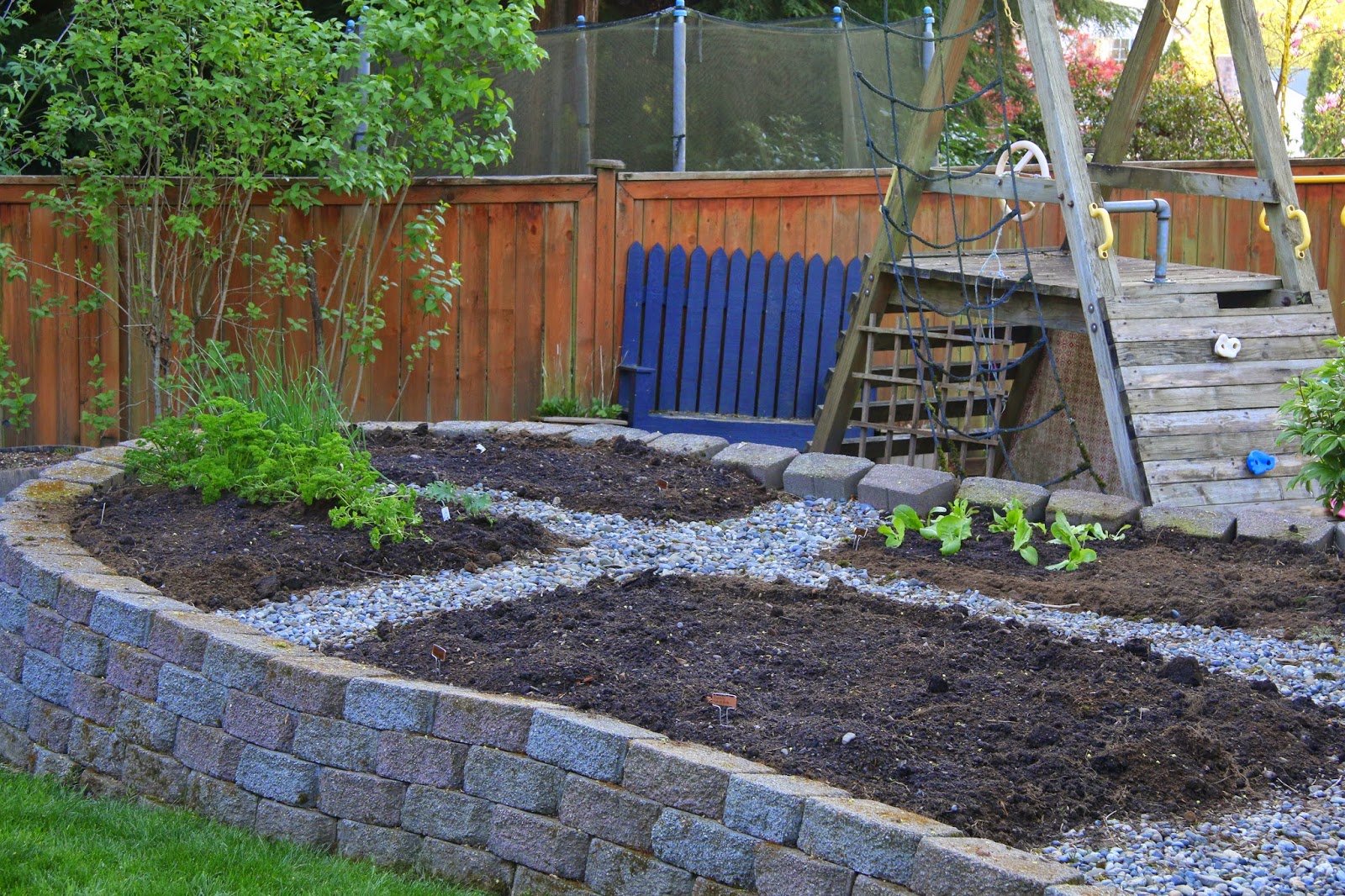 Creating An Outdoor Learning Space
The seeds and starts have been planted in our little garden and my attention is turning to how we use our outdoor space. My daughter is 10 now, and she has used the playset behind our garden, less and less over the past two years.
I always said that, when the kids outgrew the playset, we could get an above ground pool for this area. It's a nice flat spot that gets lots of sun!
The problem I'm having is that I just don't see them using a pool. We love swimming and go to the local pool several times a week in the summer, but my kids are spoiled. The pools are really warm. (Side story: When they were little I would hook up the hose to the hot water heater so we could have warm water in the blow up pool.) We live in the Pacific Northwest, and nights are not warm. The pool water in an unheated pool is pretty chilly! I truly think that if we put a pool in this spot, I would go unused.
Can't you image a little arbor or bridge inviting a 10 year old and her friends into a mini outdoor school to play?
I'm picturing a few Adirondak chairs, tree stumps for side tables, maybe a table made from a tree round, a chalk board on the fence, and balance beams made from logs. Little outdoor lights, hanging from the fence would complete the space. The little kids (the 10 year olds) might use it to play school, or games on the chalkboard, while the big kids (the 14 year old crowd) could use it as a hang out that's a little further away from mom and dad on a summer night. Maybe I'm dreaming, but I think this could be a really cool space!
I can see using lots of natural materials, which might keep cost down. Now, I just need to find a neighbor who is cutting down a tree and doesn't need the wood.
Happy outdoor space planning!