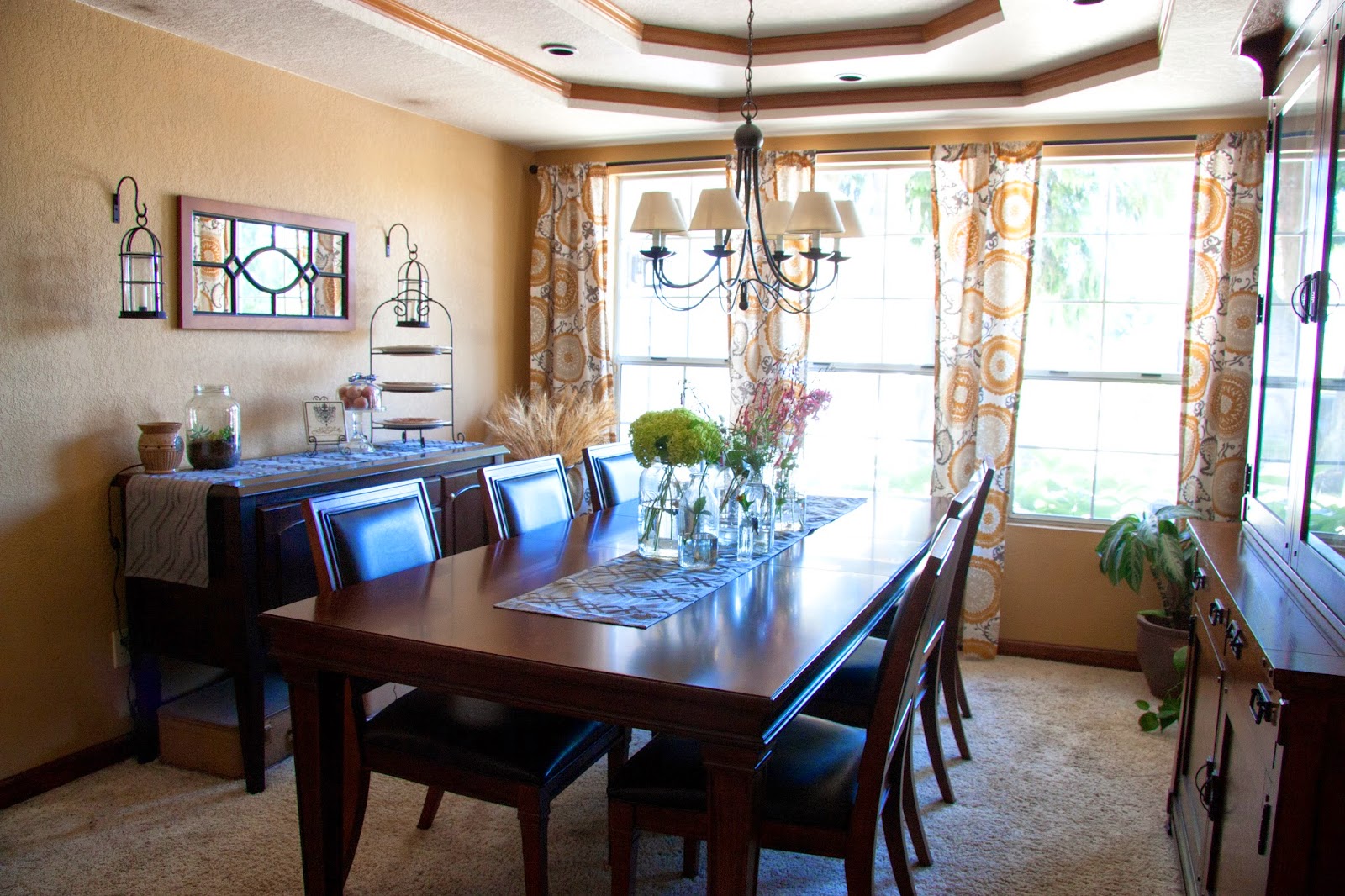 Dining Room Makeover
I've been thinking that my dining room needed a facelift for quite some time. I love the look of my dark maroon velvet drapes, but sometimes I long for a little more light to come through the windows. Over the weekend we took down the drapes to wash and I just couldn't imagine them going back up! After some careful consideration (an early morning trip to Target), here's the updated look!
I gathered all of the jars I could find in the house. (Well, not all of them.) Then I started arranging them and cutting a few flowers. One thing I love about the Reggio Emilia displays is that the jars are not overcrowded. There are just a few simple stems in each jar. That way you can really see the individual flowers. (Although I didn't follow through with that when I picked my hydrangeas.)
Who knew that my early childhood education pinboards would influence my interior decorating! It's simple, reflective, and lets the light in. I love it!
By the way, the curtain panels were 54″ wide, and my windows are really skinny, so I cut each panel in half. Before finishing the edges, I unstitched the hem and raised it by about an inch. I finished the raw/cut edges to have the same look as the finished side. They look pretty good, if I do say so myself! I can't even tell you how much lighter and brighter it feels. I love the dark maroon drapes, though, so they will be making a return in the winter.
Two days after the dining room was finished, I asked my hubby if he noticed the pretty new dining room. He hadn't. Hmmm… maybe I can add a long skinny table and a gallery wall in the hallway without him noticing either!
Happy decorating!