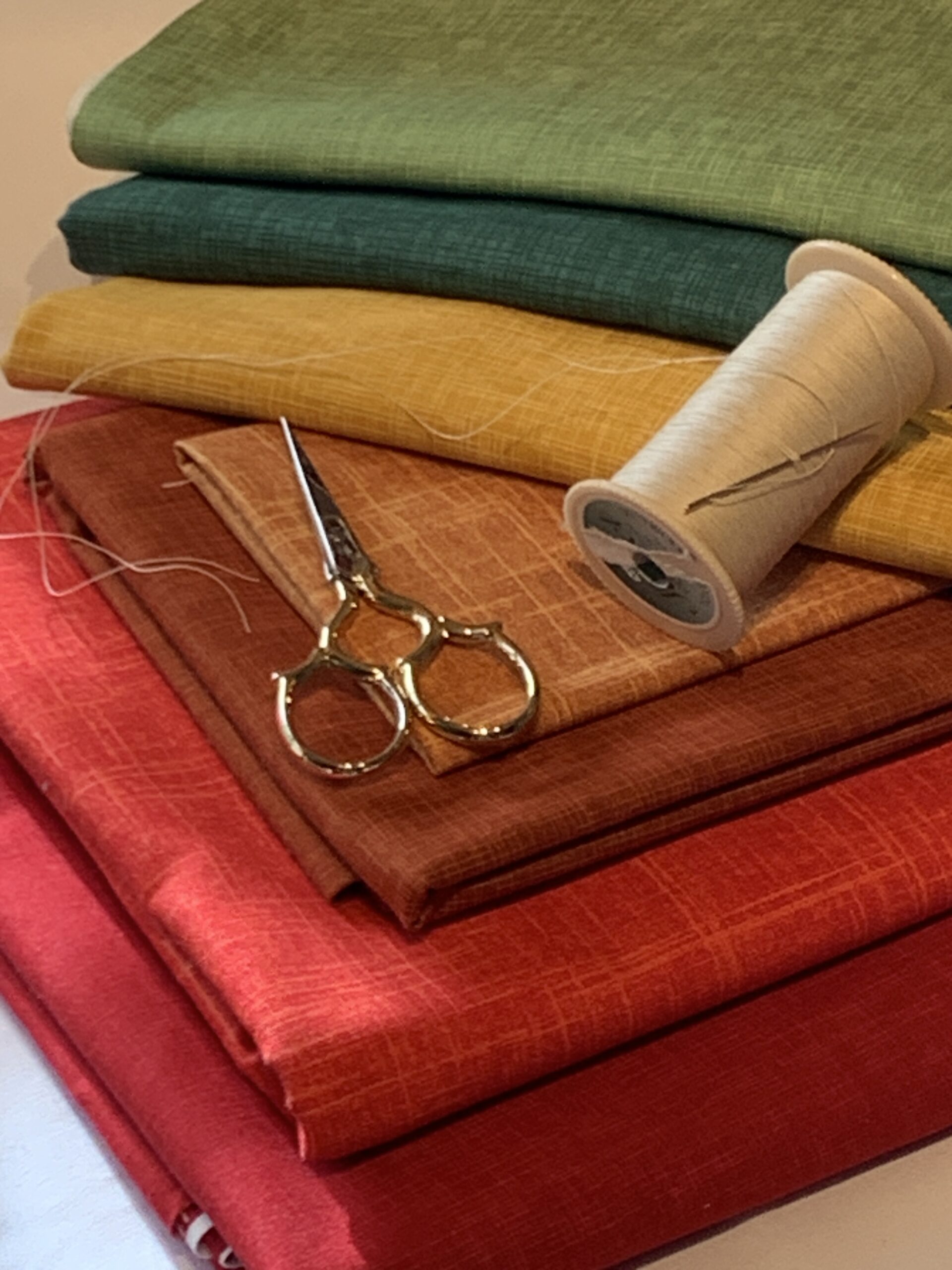 Favorite Fabrics
I must admit that I'm slightly obsessed with this Fall-feel fabric. While Summer is definitely my favorite season in the Pacific Northwest (hello lake time and floaties) I chose to get married in the Fall because I love the colors.
When I bought my sewing machine, about a year ago, it came with the promise of free fabric. Every single time I walked into the store I gravitated to this collection. It wasn't one particular color that drew me in. Honestly, it was the way they felt as a group.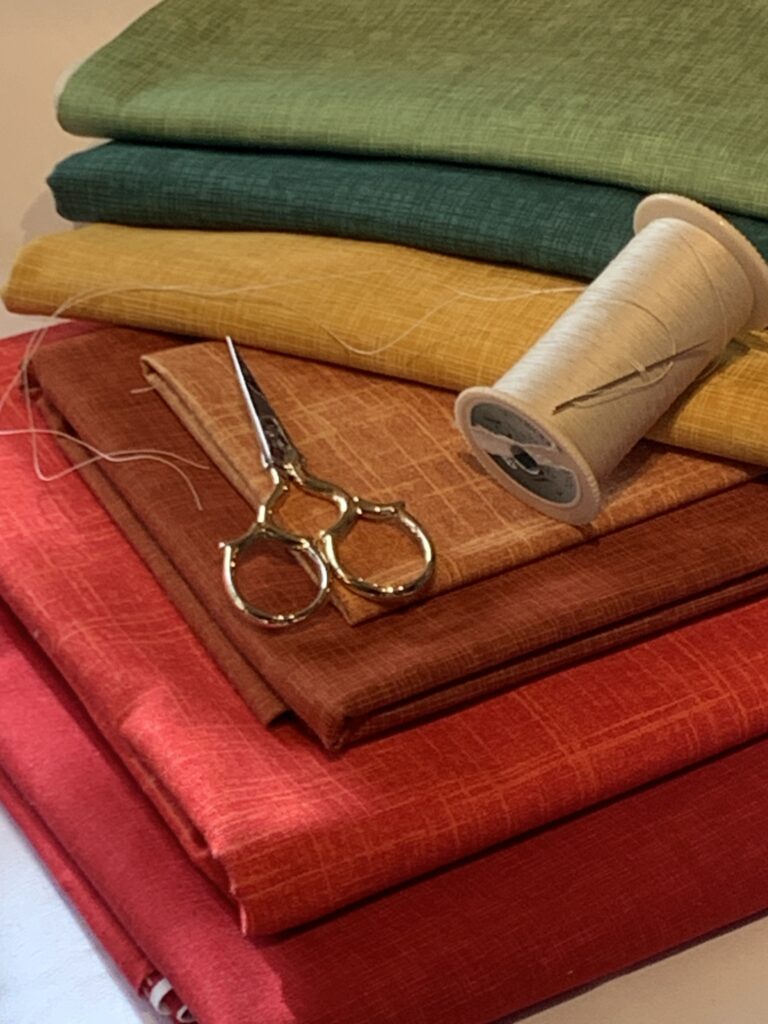 I loved the colors so much, I ordered a custom sign in the same tones as my fabric.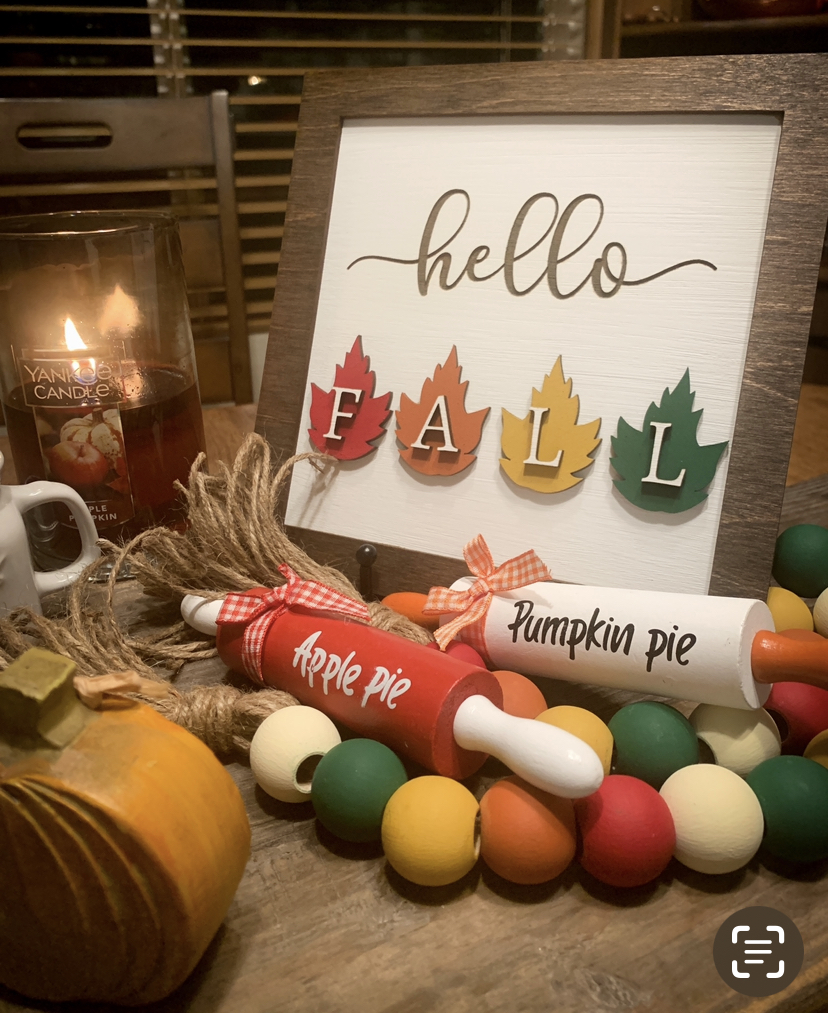 When you go down the rabbit hole of all things quilt related, it leads you to EQ8. I have had this quilt design program for many years and love designing my own blocks. As I was playing around with these fall colors, I came up with this block.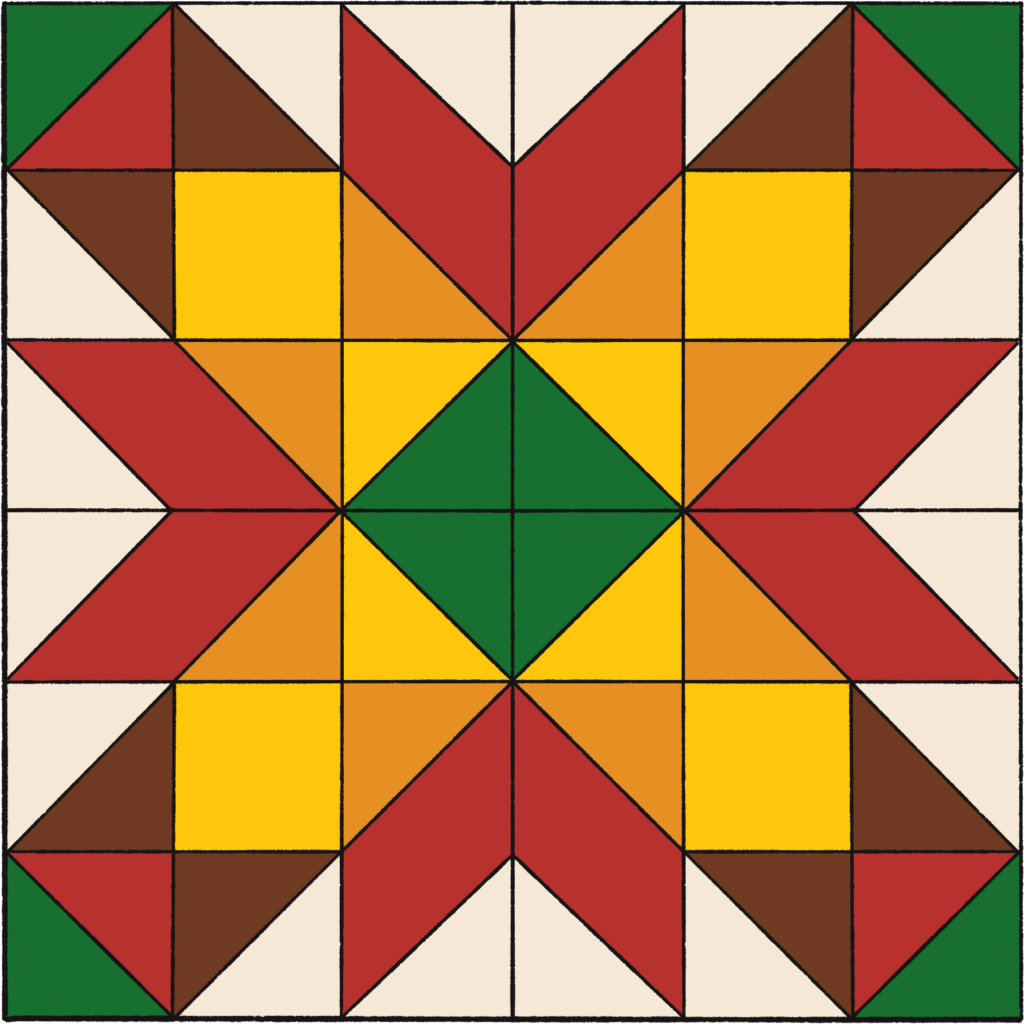 This block inspired me to make a sticker. I got a new water bottle and felt it needed some Quilty personalization.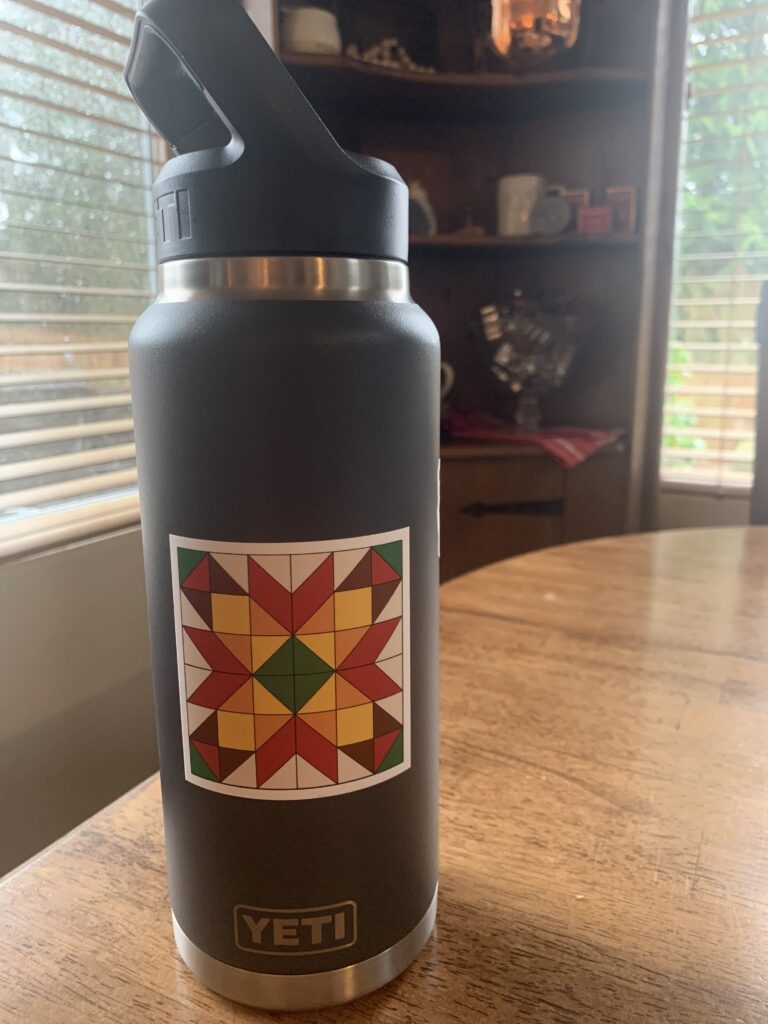 I may have designed a sewing machine sticker to coordinate with my fall block too!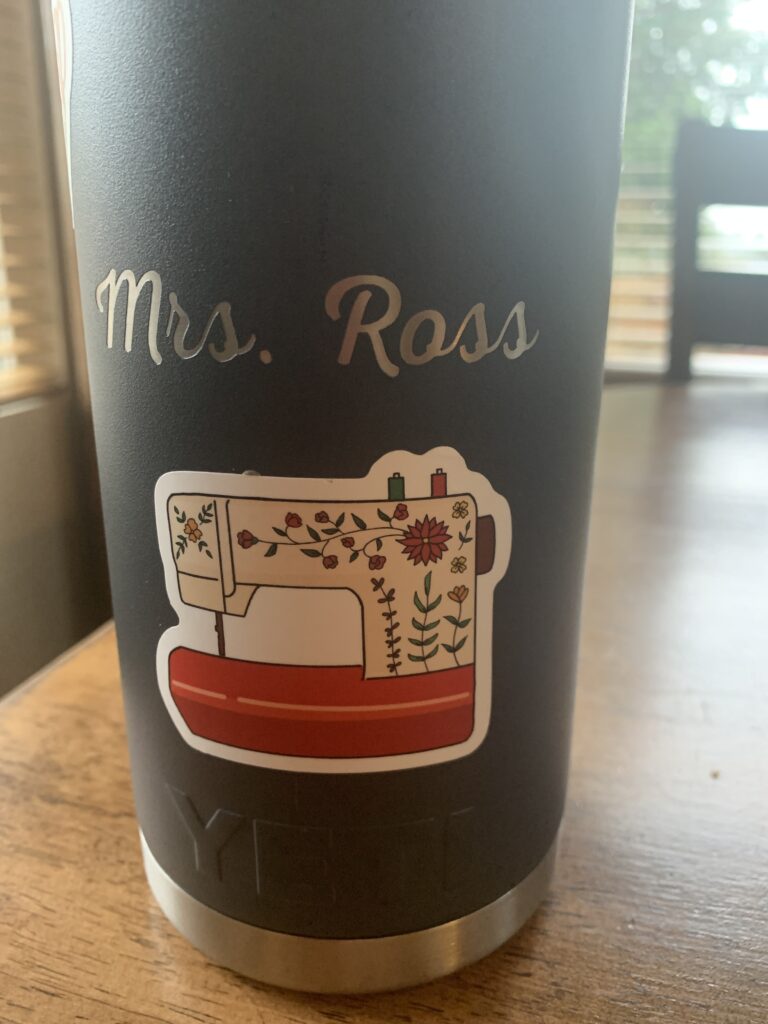 I think my son is secretly mortified that I would deface a Yeti in this way.
I'm really hoping that this fabric line sticks around for a while because I'm absolutely in love! Now that the Holidays (as well as my run-in with Covid) are over, I'm excited to create some of my own designs in my sewing room!
Happy sewing!