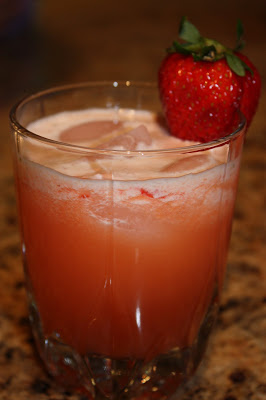 Fresh Juice – My Newest Craigslist Find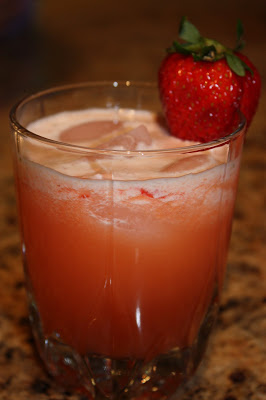 The reason for my latest purchase starts way back in October. Remember in the fall, when the whole Swine-Flu-Freak-Out began? It seemed like the whole world was living in fear. No one really knew what to expect with this flu and no vaccinations were available yet. Well, that was about the time it went sweeping through my kindergarten classroom. The Center for Disease Control had just said that they would not shut schools down any more. Within days, half of my class was out sick and I was in quarantine (confined to my bedroom, where my family would leave Jamba Juice and Tylenol at my door). On top of Swine Flu I got Strep, two weeks later got Strep again, then Pneumonia. I honestly do not remember most of Fall. I tried going to the pumpkin patch with my kids and was too weak to stay the whole time. I missed almost all of my son's football games.
That was the beginning of my downward health spiral. I have had one weird illness after another for the past seven months. My doctors keep telling me that the Swine Flu took a toll on my immune system. I asked how long it will be until my immune system is built back up, but they don't know. I was one of the first people at my doctor's office to get the Swine Flu, so I'm kind of the guinea pig. They don't really know what is happening with me, just a theory that it's all connected. So, that brings me to my Naturopath's recommendation to start a juice diet.
I didn't own a juicer and didn't really want to pay several hundred dollars for one. Then I found this on Craigslist. $40!!! I normally sells for about $200.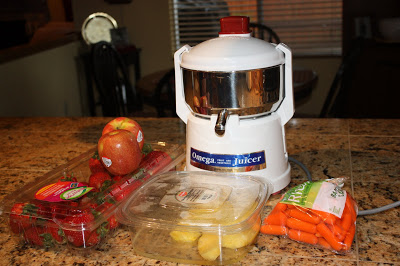 We washed a bunch of fresh fruits and veggies.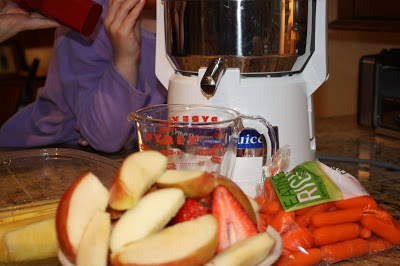 The kids LOVED making the fresh juice and were eager to try new things.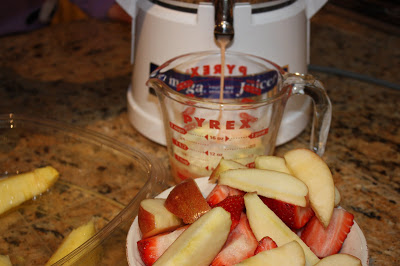 I have to say it was REALLY good.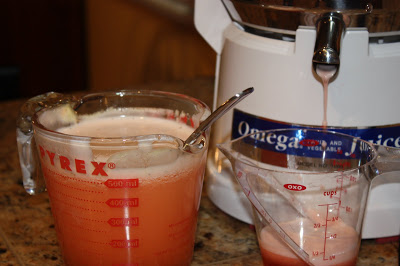 I ordered a few books on juicing, which haven't come yet. I'm excited to read more about the benefits because I really don't know a lot about it. Tonight we added some really odd veggies to the juice. The kids drank it all up… every last little vitamin!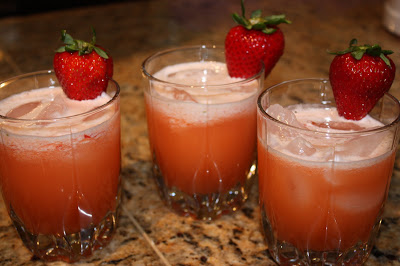 Here's to my health!