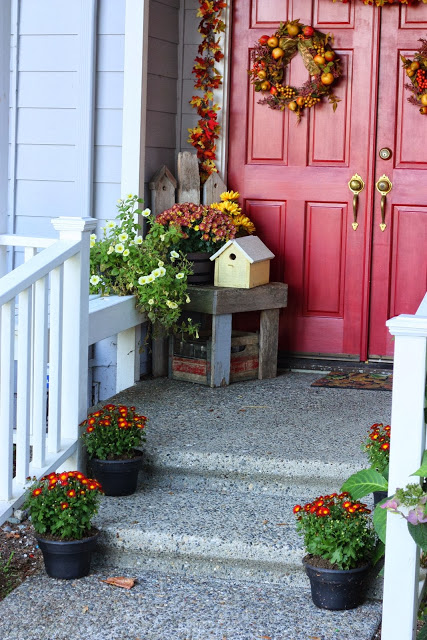 Front Door Fall-ification Phase 1
The outdoor fallification has begun at my house. About a week ago, right around the first day of fall, I put my wreaths, garland, and mums out. My next door neighbor always cringes when I put my fall decorations out. I usually do this way before fall is even in the air, and she says I'm ending our summer way too soon.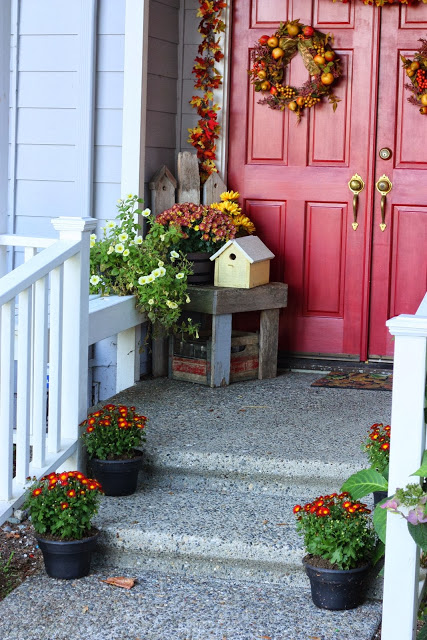 This year, I was just procrastinating waiting for the right time. The downpours have started, and the kids are asking for hot cocoa, so I figured it was time. There are a few remnants of summer on the front porch.
(Can I even call it a porch, or is it just a landing? There is a chair and a built in bench, so I'm allowing myself to say I have a front porch.)
I still have the leftover petunias from my home's summer look. I bought those in the "plant hospital" section at the garden center at the beginning of summer. They looked horrible, so I brought them home, gave them a huge haircut, and started fertilizing. Not bad for a $1 plant! They have lasted all summer, and then some.
The pumpkins will be part of Front Door Fall-ification Phase 2. I can't jump the gun too soon on that one. Plus, my kids want to spookify the house when we decorate for Halloween. I really dislike spooky Halloween! Pretty fall decorations are great, and spooky is just not fun and inviting. My kids beg to differ and I'm not really looking forward to the battle.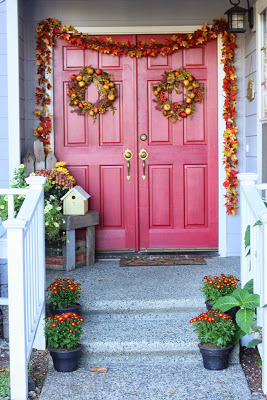 A few years ago I whipped up these little pillows with some burlap I had on hand, fabric paint, fabric scraps, and my embroidery machine. I recovered outdoor pillows I already had, so I didn't even need to make a trip the craft store! Even though they are Halloween decorations, they made it into the cut for Phase 1 decorating, simple because they are so cute.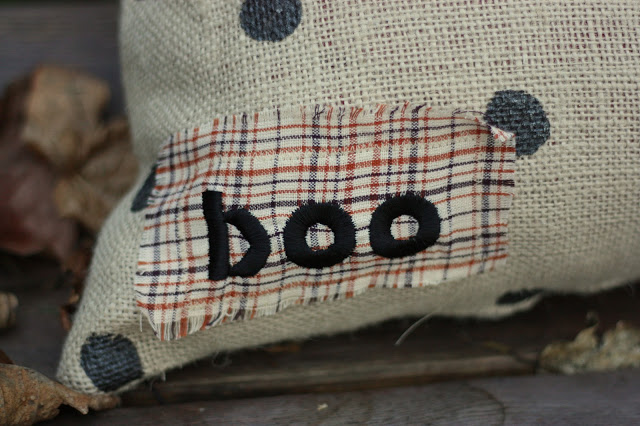 I saw this idea on Pinterest and couldn't resist. This is probably one of my all time favorite projects because it was SO easy, I had a reason to use my embroidery machine, and I love burlap.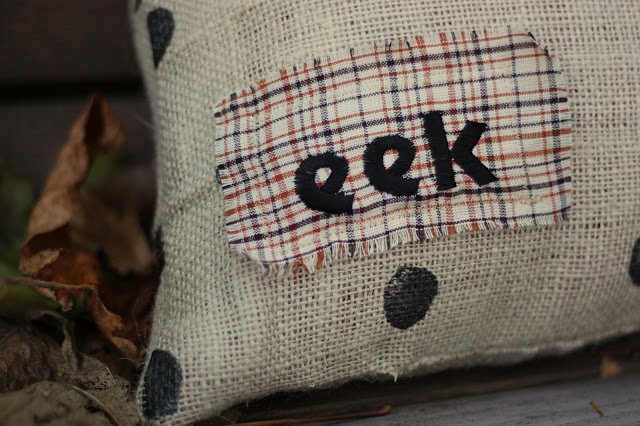 They are the perfect outdoor pillows for fall!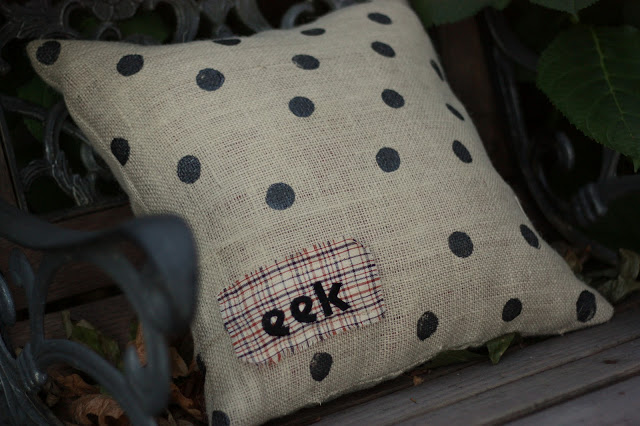 Have you starting Fallification at your house yet?
Happy Fall Decorating!