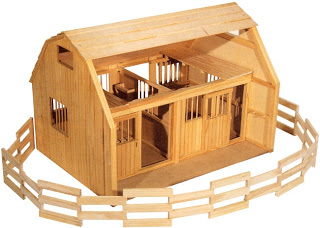 A Great Garage Sale Find
Is there any 6 year old girl on the face of the earth who isn't in love with horses? My daughter usually brings her ponies out when she's playing with her Barbies and the princess castle. We were out at the neighborhood garage sales today and ran across this beautiful horse barn.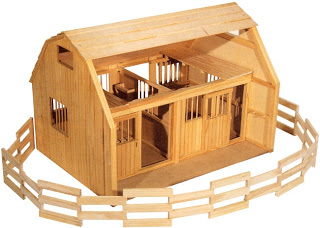 The roof even comes off so little girls can easily reach in and pet their ponies.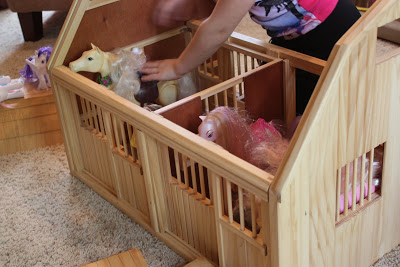 This is a beautiful, heavy, wooden barn by Breyer. I found one on e-bay for $200. We paid…. drum roll please…. $15!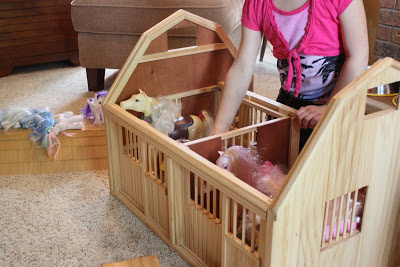 My daughter has been having SO much fun playing with her new barn! Oh, how I love garage sales!

Here are a few linky parties I like to participate in.