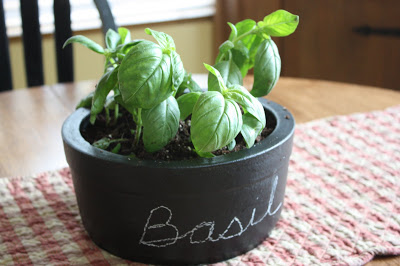 Home and Family Friday and a New Planter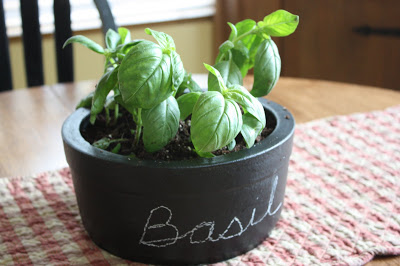 Oh, how I love basil! I love the smell of it. I love to cook with it. I love the combination of basil and tomatoes. This herb just screams Summer to me! Around here, we can't plant basil until mid to late June. It's just too wet and it just rots if you plant it any sooner. I've never tried growing basil inside, but I thought I'd give it a try.
I have had this old pot sitting in my garage for a few years now. Sometimes we use it to grow paperwhites in the winter, but most of the time it sits empty. I love the color, but it's just not MY color. I don't have any greens in the house. Time for a little makeover.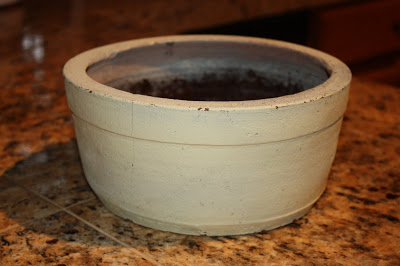 I painted it up with chalkboard paint.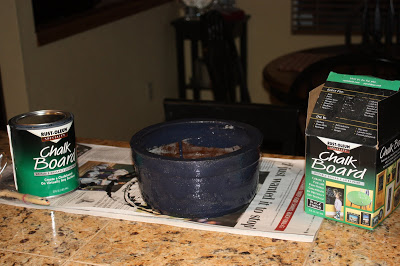 Then I planted and labeled it. My 9 year old said, "Mom, why are you writing Basil on the pot, when we can clearly see that it is basil." He just doesn't understand how chalkboard paint has changed the lives of so many in the blogging world.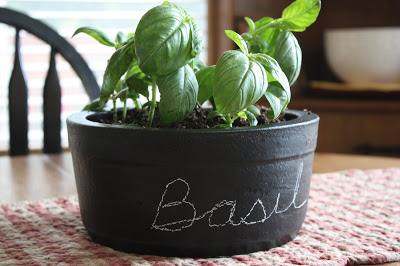 It looks perfect in my kitchen and I get to smell it when we're having dinner. What have you been working on this week? Link up! Let's see those projects!!!