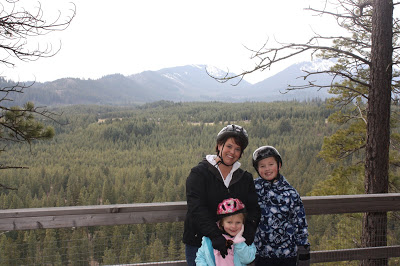 Home and Family Friday
Welcome to Home and Family Friday. You know, I love a great craft project. Makeovers are my weakness. Wait, no, cookies are my weakness. Oh, and the DIY projects that have been posted here are like something from a magazine.
But, it was this post that just tugged at my heart strings last week. I haven't shown my kids on here before, because I'm a neurotic freak but after reading this story I've decided it's time to make a change. You see, I'm TOTALLY one of those moms who doesn't like her picture taken. I'll give every excuse in the book, too fat, no makeup, bad hair day… Sure, I'll let my husband take one "token snap shot" to prove I was on the trip, but 99.9% of the time that camera is in my hands and not leaving. I'm taking this challenge and planning to take more pictures of myself having fun with my kids, not just my kids having fun. I can't put it off until I lose 20 pounds. They're just growing up too fast and I want them to remember the fun things we did together and not just mom living behind the camera. Thanks for sharing this Rebecca!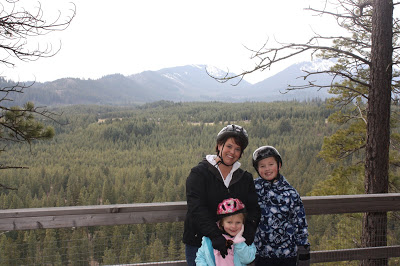 This was Spring Break at Suncadia. This is the only picture that I'm in. I think I took about 300.
On with the party! I love seeing all of your projects, makeovers, recipes, and especially great things you've done with your family. Thanks for linking up and I hope you'll take the photo challenge too!
By the way, next week I'm going to feature a favorite project. I'll use a picture from your link and link back to the original post. I love reading blogs that highlight the previous week's party.