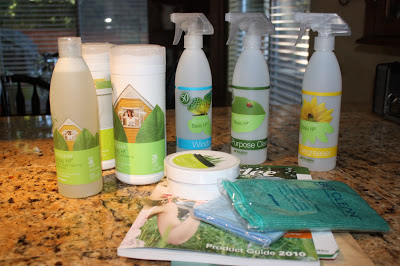 Homemade Dishwasher Detergent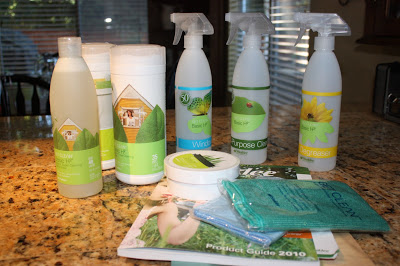 A while back I posted about my new Shaklee cleaning supplies. I ordered them from Becky, over at Clean Mama. I was looking for something with fewer chemicals, but still cleaned well. I've been using the new cleaning supplies for several months and I'm hooked. They are less expensive, better for my family, and better for the environment. I have to say I was really amazed at how well they actually cleaned. I was a skeptic, but not anymore!
The new cleaning supplies got me thinking about other things I could switch out. I started cleaning my floors with vinegar and water and my new favorite mop.
Then, I decided to make a change to our dishwasher detergent. I found a recipe for homemade dishwasher detergent and I've been very pleased with the results.
Here's the recipe:
1 cup Borax
1 cup Arm and Hammer Washing Soda
1/4 cup salt
You only need to use 1Tbsp in each load. I also filled the rinse compartment with vinegar, instead of a commercial rinse-aid. I found that running the dishwasher on heavy duty instead of light, works best. This is SOOOOO much less expensive than regular dish washing detergent! I can't believe I never did this before! By the way, I had a hard time finding the Washing Soda. I finally found it at ACE Hardware (of all places).
Here's my original post on my Shaklee products:
I'm so excited! My new Shaklee cleaning supplies have arrived.
At the beginning of the summer my kids were doing their chores and my son told me that he couldn't stand cleaning the bathroom because the smell burned his eyes and nose. He was right! Those bathroom chemicals are really strong and cleaning with chemicals is really not fun. (Cleaning really isn't fun anyway, but the chemicals just make it worse.) Then there was my husband… I was shampooing the carpets and set the bottle of carpet cleaner on the counter while I was filling it by the sink. He came home from work and very nicely told me that having a bottle of chemicals on the kitchen counter, where we prepare food, freaked him out. He was right too! So, I was on a mission to reduce the chemicals I use in my house. I'm so excited to try the Shaklee cleaning products. I'll let you know how they work!
That meant that I had to find a home for the cleaning products. Oh, I'll just put them under the kitchen sin….. oh wait. There's no room under the kitchen sink. (Don't be fooled by my neat and tidy rooms that appear in my pictures. I have messes just like everyone else. I just usually don't take pictures of them and post them on the internet.)
I pulled everything out, cleaned out the container I keep supplies in, and washed down the disgusting liner at the bottom of the cupboard.
Just the things I really needed went back in.
Cleaning out under the kitchen sink is right up there with scrubbing toilets on my list of jobs I really hate. Well, I checked that off the To Do list and now I don't have to think about it for a while.
Happy Cleaning!!!