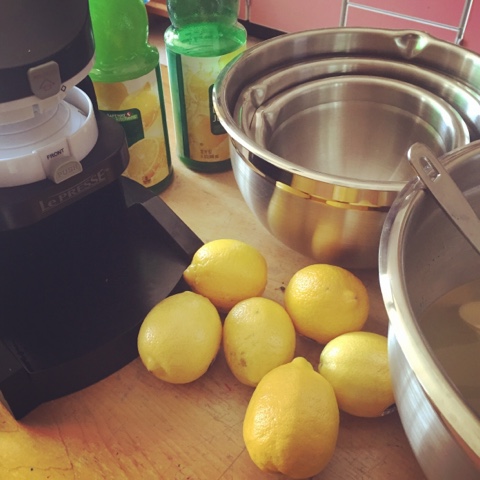 Homemade Lemonade
I'm not a huge fan of lemon, but my kids and hubby love lemonade. During the school year, I did a cooking unit with my kindergartners and we made fresh squeezed lemonade. (In all honesty, we squeezed some of the lemons and then used bottled lemon juice when we got tired of squeezing lemons.) Lemonade is really easy to make. It's just lemon juice, sugar, and water. I thought it might be a good recipe to share with my bloggy friends, since the summer days are here and we might need a little cooling off!
Oh, how I love cooking in the classroom with my kids! They were jumping with joy when they walked in the room and saw lemons and a lemon press. Of course a few kids yelled, "What are we making Teacher?" (Yes, they still call me Teacher, even at the end of the school year.) I asked them what they thought we should do, and it didn't take long for the suggestion of LEMONADE to come up!
I started by showing them an online book about lemonade that was on Reading Rainbow. Our school has a subscription to the service, so I can't share the link. Then, we started squeezing lemons. We needed 2 cups of lemon juice and all of our lemons made about 1/2 of a cup. At that point I pulled out the bottled lemon juice and told them that we'd take the easy way out to come up with the rest of the juice. (Although I think they would have squeezed lemons all day if I would have let them.)
Here is the recipe we used:
2 cups sugar
1 cup hot water
2 cups lemon juice
1 gallon cold water
Dissolve the sugar in hot water. Add lemon juice and then cold water. Stir.
We made our lemonade on a very hot and sunny (by Pacific Northwest Standards) day. The kids were thrilled with the cold treat and really loved sharing with the recess teachers who are outside for most of the day.
If you are interested in more lemon activities, here is a post I wrote for LeapFrog Learning Path with more ideas.
Lemony Learning Activities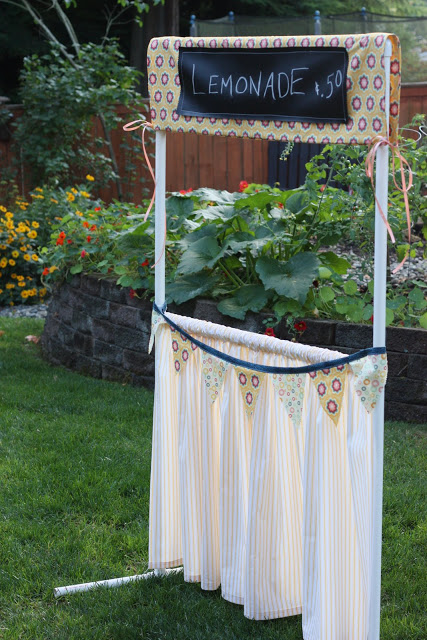 It might be a good time to break out the lemonade stand and share some lemonade with the neighbors!
Happy lemon squeezing!