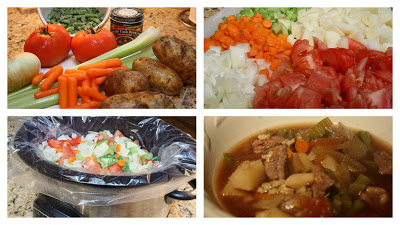 Homemade Vegetable Beef Soup
It's the perfect Fall meal. There's nothing better than homemade soup, and vegetable beef is a family favorite at our house.

I'm always a little surprised when my kids gobble up their soup. Look at all of these veggies!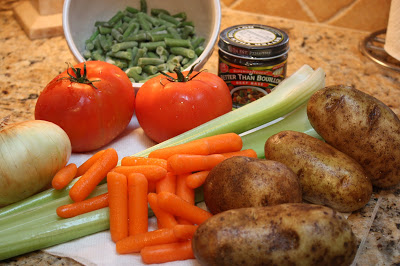 I don't use a specific recipe when I make this soup. I just start chopping up a few veggies. My kids like carrots, beans, and potatoes, so I put a little more of those in the crockpot. They don't like celery as much, so I only use about 2 stalks. Once all of the veggies are chopped, I add water and beef bouillon. I add as much as I need to fill up the crockpot. Then it cooks all day.
Sometime during the day I cook up a little stew meat and throw that into the pot too. Finally, about 30 minutes before dinner time, I add about a cup of barley.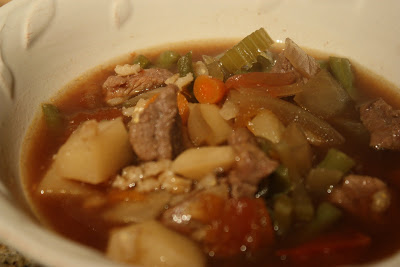 Add a loaf of homemade bread and this is the perfect meal.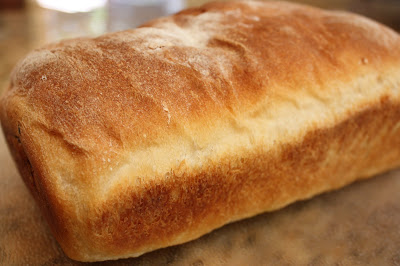 Happy Fall!