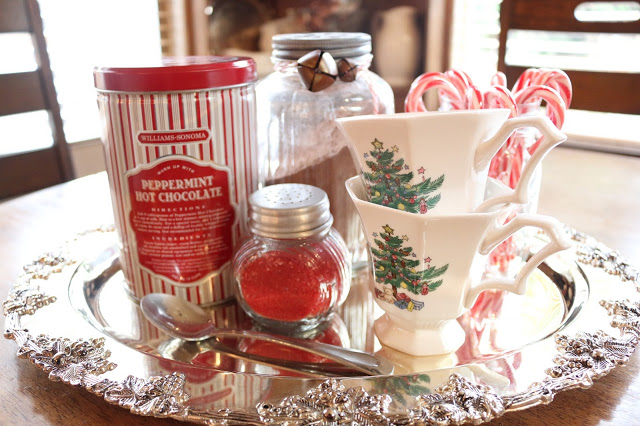 Hot Cocoa Station and Warm Quick Bread
The hot cocoa station has taken its place in the kitchen.  I think this is one of my daughter's favorite traditions about the Holidays.  She loves coming home after school and making herself a cup of cocoa.  My absolute favorite cocoa is Williams Sonoma Peppermint Hot Chocolate.  It's to die for, friends.  It takes a little longer to make, so my kids tend to go for the Nestle Quick hot chocolate.  I pour that into a cute jar and it's ready to go for an afternoon warm-me-up.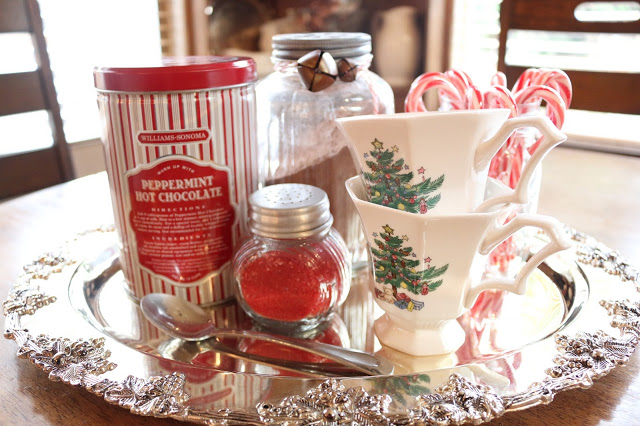 When you combine the hot cocoa station with some homemade banana bread or some warm pumpkin bread, it makes for some happy kids after school.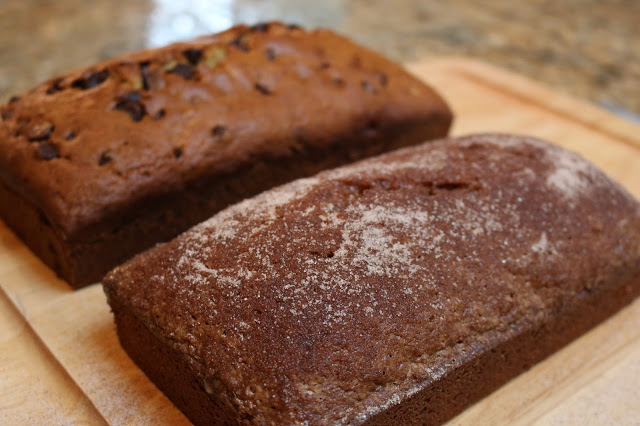 I must confess that the pumpkin bread is from a box.  I bought the Krusteaz Pumpkin Bread from Costco before my surgery because I didn't think I'd be in the mood for baking.  We've all decided that we like this with butter and cinnamon sugar on top.
The banana bread is homemade.  I couldn't resist baking when I saw that we had a few over-ripe bananas.  As much as I love making homemade bread with yeast, I also love a good quick and easy quick bread recipe.
Here's the recipe I use for Banana Bread:
3/4 cup sugar
1/2 cup butter, softened
2 eggs
2 medium ripe bananas (mashed)
1/3 cup milk
1 tsp vanilla
2 cups flour
1 tsp baking soda
1/2 tsp salt
Preheat oven to 350 degrees.
Grease the bottom of a bread pan.
Beat sugar and butter until light and fluffy.
Add bananas, milk, eggs, and vanilla. Mix.
Add the rest of the dry ingredients. Mix.
Add 2 cups of chocolate chips (optional).
Bake at 350 degrees for 50-60 minutes.
Happy Baking!