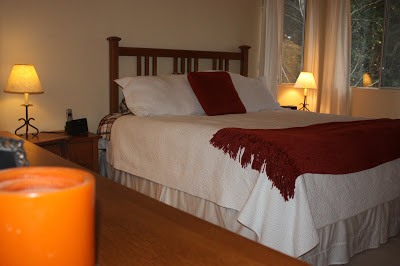 How I Clean My House
When I'm cleaning for company, I have to focus…focus…focus.
I always thought my ability to multi-task was a good thing. Now, I'm beginning to think my multi-tasking is becoming more ADHDish. Like last week, when I was cleaning the craft room and got distracted by the pretty ribbon. Then it turned into present wrapping time. On the plus side, my craft room was clean at the end of the day AND I had several gifts wrapped.
When I want my house clean and organized, I start at the top. I gather all of my supplies before I start. I usually start in my bedroom and bathroom because the kid clutter in my daughter's room just scares me. (I'm not really sure we're related by blood… just kidding, Sweet Pea!)
Here's my trick. I DON'T LEAVE THE ROOM until it is completely finished. If I leave the room to take the garbage from the bathroom downstairs, I will notice the dryer has finished the cycle. If I notice the dryer has finished the cycle, I will decide to fold the laundry. If I decide to fold the laundry, I will think that Nate Berkus really wants to spend some quality time with me and I'll turn on the TV. You get the picture. So, back to my trick. DON'T LEAVE THE ROOM until it's perfect and then move on to the next room.
Once the upstairs is done, I move on to the lower level of the house. Again, I stay in the room I'm cleaning until it's done. Once every room is done, I hurry and grab my camera. Time to take pictures for the blog. It's the only way I'll be able to see my clean house again until the next time I'm in the mood to clean and organize.
Happy cleaning!