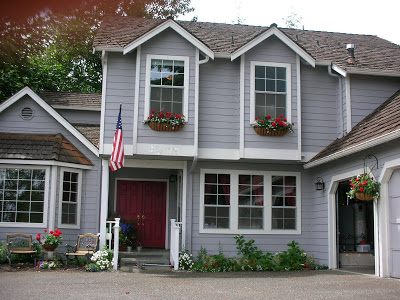 How I Met My House – A Repost
Just for fun, I thought I'd repost the story of how we came to live in the best neighborhood in the state. The tagline on my blog says, "At the end of the day, it's all about home and family." I think I may need to change that and add neighbors to the tagline too. "At the end of the day, it's all about home, family, and awesome neighbors." It has a good ring to it.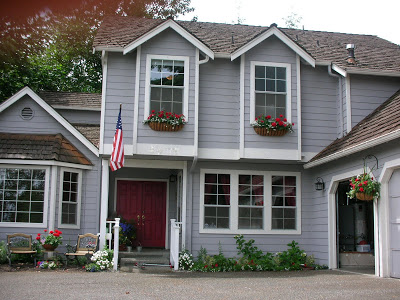 AnNicole writes one of my very favorite blogs, Our Suburban Cottage. This week she has invited her readers to a linky party and asked us to share the story of how we met our house. I LOVE this idea. It really is a like meeting a new friend when you meet your house for the first time. I love the idea of sharing these stories with each other.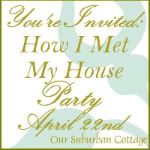 Here's my story:
Just after my husband and I were married, we bought our first house.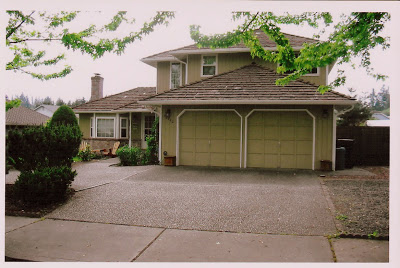 I felt so fortunate. We had found a truly perfect house for us. It was a great price, close to work, in a nice neighborhood, with a beautiful yard and there was plenty of room to raise a family. I felt like we were living happily ever after in our "forever" house. We built a fence, bought a puppy, and the babies followed shortly after.
Life was good, but that was just the beginning of the story of our house.
You see, my sister lived in a beautiful neighborhood in Snohomish and it just so happened that my husband's sister lives in the same neighborhood. Our kids are all about the same age and we all enjoy spending time together. My sister called me one day and told me about a house in her neighborhood that was For Sale By Owner. I told her that I thought that was really nice that she thought about us, but that we were not moving. She persisted. The next day she called again. She told me that she really thought we should just come out and see the house. Again, I told her that we were not moving and we didn't even have time to come drive by. Undeterred, she went to the house, knocked on the door, and asked if she could come in and take some pictures to email to her reluctant sister.
This was the picture on the brochure.
The house that my sister had chosen for us was within walking distance to her house and my husband's sister's house. It was close to the elementary school that all the kids would attend. The house was within our budget, in a perfect neighborhood, and it was much larger than the house I thought was our "forever house". When my husband and I opened the email with all of the pictures attached, it was all over. We didn't even need to see it in person. It was love at first sight. We drove out that very night and made an offer.
Moving to our new "forever house" was the best decision we've ever made. There were, and still are, lots of cosmetic changes that need to made. We can handle that. It's a small trade off for letting my kids grow up with their cousins and I mean REALLY grow up with their cousins. (We see them every day.) I always have someone to go to for a cup of sugar or when I'm short just one egg. I come home from work to find that my sister has "broken in" and left some things she had borrowed on the kitchen counter. We have one really tall ladder between all of us, because why would we want to store more than one ladder when we live so close together? We share dishes, childcare, good days, tough times, home baked treats, and most importantly – we share our lives together. At the end of the day it's all about home and family. I can't tell you how fortunate I feel that my home and family share the same neighborhood.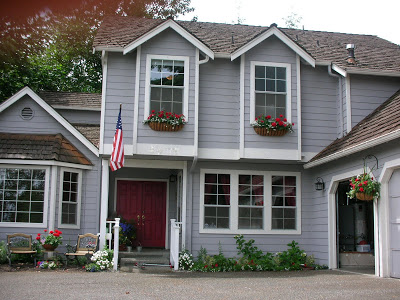 Check out these parties!