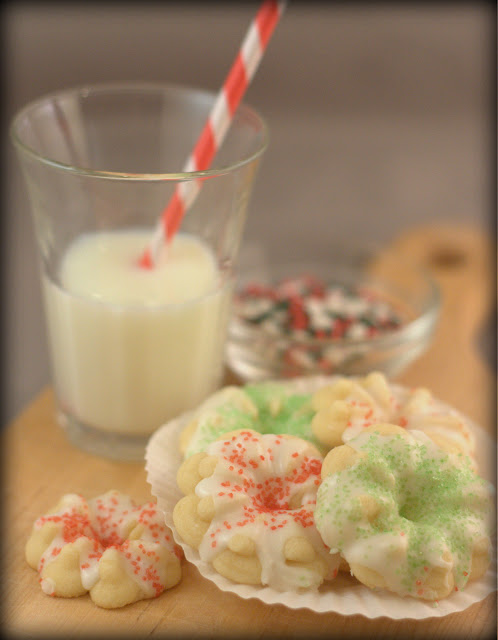 It's Almost Baking Time – My Favorite Easy Spritz Cookie Recipe
Here they are…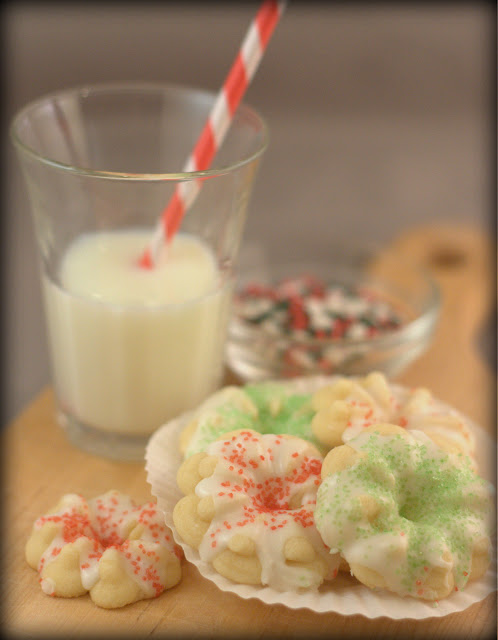 the first Christmas cookies of the season at our house!
Recipe for Spritz Cookies
1 cup butter (room temperature)
1 1/4 cup powdered sugar
2 egg yolks
1 1/2 tsp vanilla
2 1/2 cups flour
1/2 tsp salt
Mix butter and powdered sugar. Add egg yolks and vanilla. Mix in flour and salt.
Use a cookie press to shape cookie dough on a lined baking sheet. (I use a Silpat liner.)
Bake at 400 degrees for 6 minutes.
Frost with a powdered sugar and milk glaze.
Add sprinkles.
Let the Christmas baking begin!!!
This is my favorite cookie press. I've owned several cookie presses over the years and the Cuisinart Electric is the one I've had the best luck with.
I also highly suggest using a Silpat baking mat when you bake cookies. It makes the cookies just slide ride off the pan and have the perfect golden brown tint on the bottom.


Happy baking, Friends!