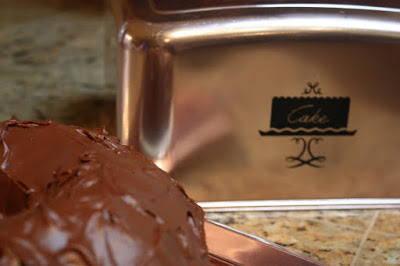 Linky Love and A Darn Good Chocolate Cake
Thanks for linking up to my second Home and Family Friday Linky Party! Leanne always has such great organizing tips. I'm going to use her bag idea for my son's baseball clothes and cub scout items. I always appreciate good organizing tips! (On a side note, I don't know how to put Leanne's bag picture into this post. Anyone know how to do that?)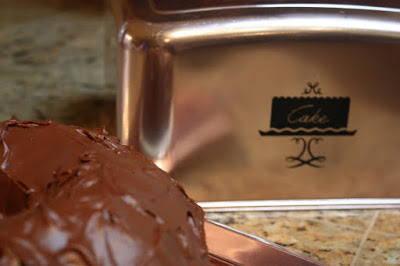 Saturday night my husband and I were invited to a party, where we were in charge of bringing dessert. I really wanted to make a Bailey's Chocolate Cake, but it was really early on Saturday morning when I started it and I didn't want to call my neighbor for the recipe at 7am. So, out came my Cake Mix Doctor cook book. If you aren't familiar with this book, you need to see it. The author takes a regular old cake mix, adds a few other ingredients, and makes miracles happen!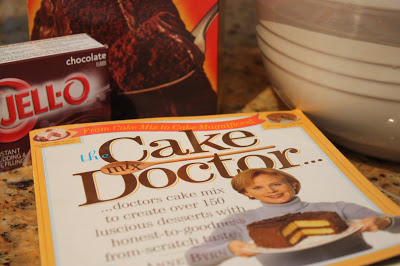 Here's the recipe:
Darn Good Chocolate Cake
Grease and flour bundt pan.
Preheat oven to 350 degrees.
Add the following ingredients to a large bowl. Mix for 3 minutes.
1 Package chocolate cake mix
1 Package (3.9 ounces) instant chocolate pudding
4 Eggs
1 Cup sour cream
1/2 Cup warm water
1/2 Cup vegetable oil
Fold in:
1 and 1/2 Cup chocolate chips
Bake for 45-50 minutes.
I didn't have any chocolate chips in my pantry (can't believe that's even possible since I buy them in bulk) so I used semi-sweet chocolate squares instead. I chopped them up and really liked the small little chocolatey bits they added to the cake.
I used my Pampered Chef bundt pan to make the cake. I also took a little bit of cake batter and made a few cupcakes for the kids, since they weren't coming to the party.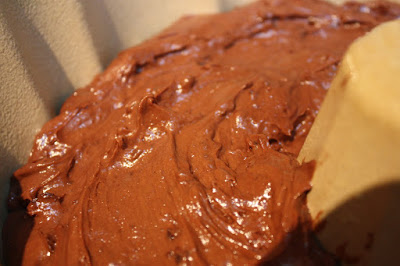 Here's the cake fresh out of the oven.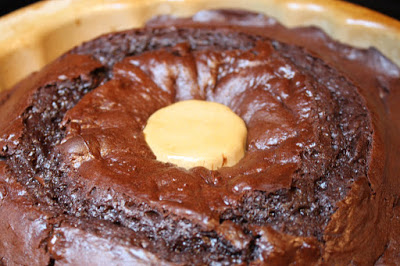 And cooling…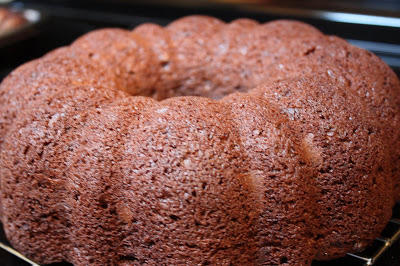 While the cake was cooling I got breakfast ready for the kids, got myself ready for the day, and organized a few things that needed to be taken to the Goodwill. While I was there I found this little treasure!!!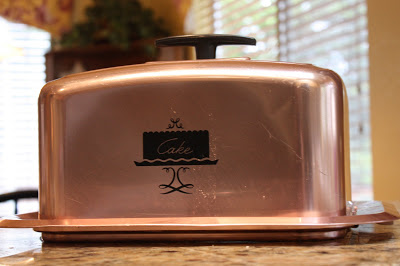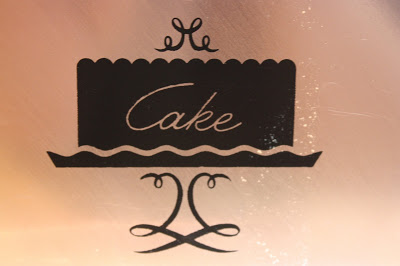 It was only $2.50! Such a cute little vintage cake carrier, and so perfect for transporting my cake to the party that night! My daughter was in love with it because it was pink. I'm and NOT a pink person, but how can you resist this adorable cake carrier?

My husband, on the other hand, did not agree that it was $2.50 well spent. I will just ignore the following comments:
"Where are you going to put that?"
"I don't care if it was free. Why did you need that?"
"It's all scratched up."
"And why do we want someone else's junk?"
He doesn't see the joy in thrift store shopping.
Once I was home from Goodwill, awesome treasure in hand, it was on to frosting. There is no better frosting than Martha Stewart's chocolate frosting recipe. It was an old chocolate frosting recipe (pre-jailtime-Martha).
Mix together:
3 and 1/2 Cup powdered sugar
1 Cup unsweetened cocoa powder
3/4 Cup butter, softened
1/2 Cup room temperature milk
2 tsp vanilla
Here's the finished cake.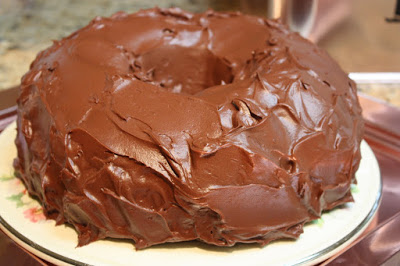 It was moist, really yummy, and so cute in the little cake carrier.