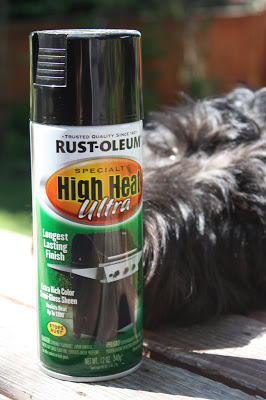 My Love of High Heat Spray Paint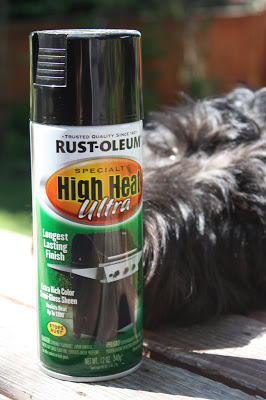 (That black furry thing is my dog wondering what I'm taking a picture of.)
A little over a year ago I discovered the blogging world. I saw this think called a "linky party" on a blog that I was reading. I thought it was the best thing since sliced bread. A bunch of people shared the projects they were working on in their homes and I got to learn new things from them. I had no idea what was going on in Bloggerville.
One post that stood out to me was someone who had a brass fireplace. She used high heat black spray paint to cover all the brass and saved herself the cost of a new fireplace insert. Amazing. I had never heard of high heat spray paint and I had never thought of this idea. My obsession with linky parties had begun. I wish I had a before picture of my all too brassy fireplace, but here's the after.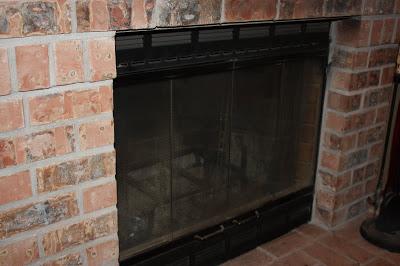 Next up, light fixtures. I was on a mission to replace the lame builder grade light fixtures in my bathrooms. Needing three fixtures, I was assuming I'd have to spend about $200 to replace all three. Not. In. The. Budget. So, you can imagine my surprise when I found three bathroom light fixtures on clearance at Home Depot. And here's the best part… $15 EACH!!!! The only problem was that they were all chrome and I really wanted black in my bathroom.
Here's a picture of the fixture in the kids' bathroom. I haven't painted yet, so you can still see the outline of the old lights. Sorry about the horrible photos. It's really hard to take pictures of lights.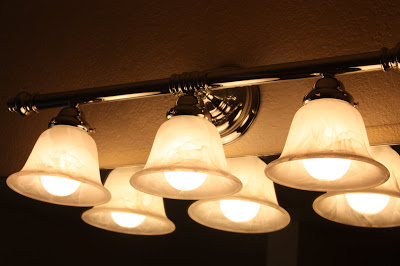 Enter the high heat black spray paint for the two fixtures in the master bath. I'm thrilled with the way they turned out.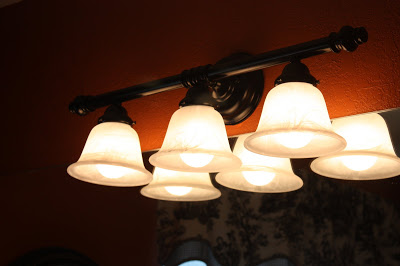 So, when the grate on the outdoor fire pit was looking a little rusty and shabby. I hit that with a little high heat black spray paint too. I'm probably the only one who will notice the difference, but looking at the rusty cover was really bugging me.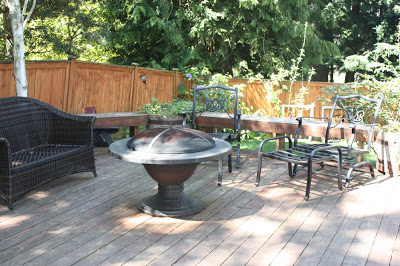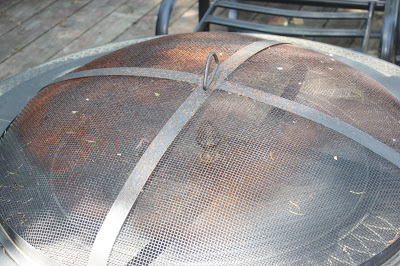 Good as new.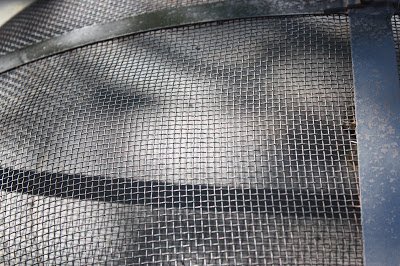 So, today's post didn't really have beautiful photos. Sorry about that. But, maybe (like me) you didn't know that high heat spray paint existed. It even works on Bar-B-Ques. Ooooh! How cool would a glossy red Bar-B-Que be? I better let that idea go. My husband would NEVER let me touch the Bar-B-Que.