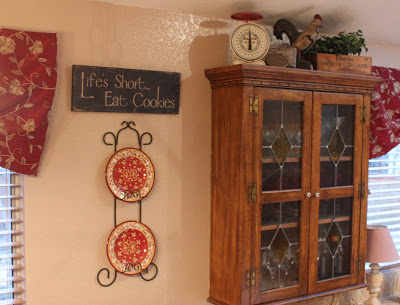 My Motto
Yep, that sums it up.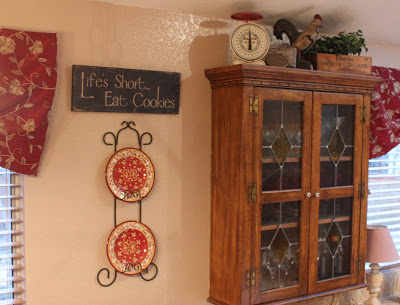 Life's short. Eat cookies.
I found the sign down in Snohomish, at Joyworks. I love that store. (Now that my sister informed me that there's a downstairs.) If you know me (in real life), then you know that there will be warm cookies any time you stop by. That sign really needed to live in my kitchen.
The cabinet was from my Great Aunt. Now that we've restained the cabinets, it matches perfectly in the kitchen.
The old scale and antique cheese graters were antique store finds, quite a while ago. I love the chippy red paint on the scale.
Want to know what tomorrow's post is about? Duh. Cookies!
Happy baking!