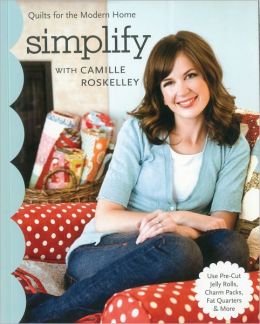 My Two Favorite Sewing Books – Right Now
I stopped by the library the other day to pick up a little inspiration. As I've mentioned a time or two, I really love Moda Fabrics. Camille Roskelley is one of their designers. I was introduced to her blog by my friend whose house looks SO much like Camille's. Anyway, I love the light and bright colors she uses in her quilts. Suddenly, my own quilts felt very dark. She inspired me and I want to try something new.
(And is that polka dot chair the cutest thing EVER?)
I own the first Moda Bake Shop book and use the quilt patterns all the time. When Sweet Celebrations came out I was dying to get my hands on it. I was not disappointed. The projects are so pretty and I was excited to see a few of the fabrics that I already have in my stash.
Quilts, runners, bags, and gifts. Oh, where do I begin?
Happy sewing!