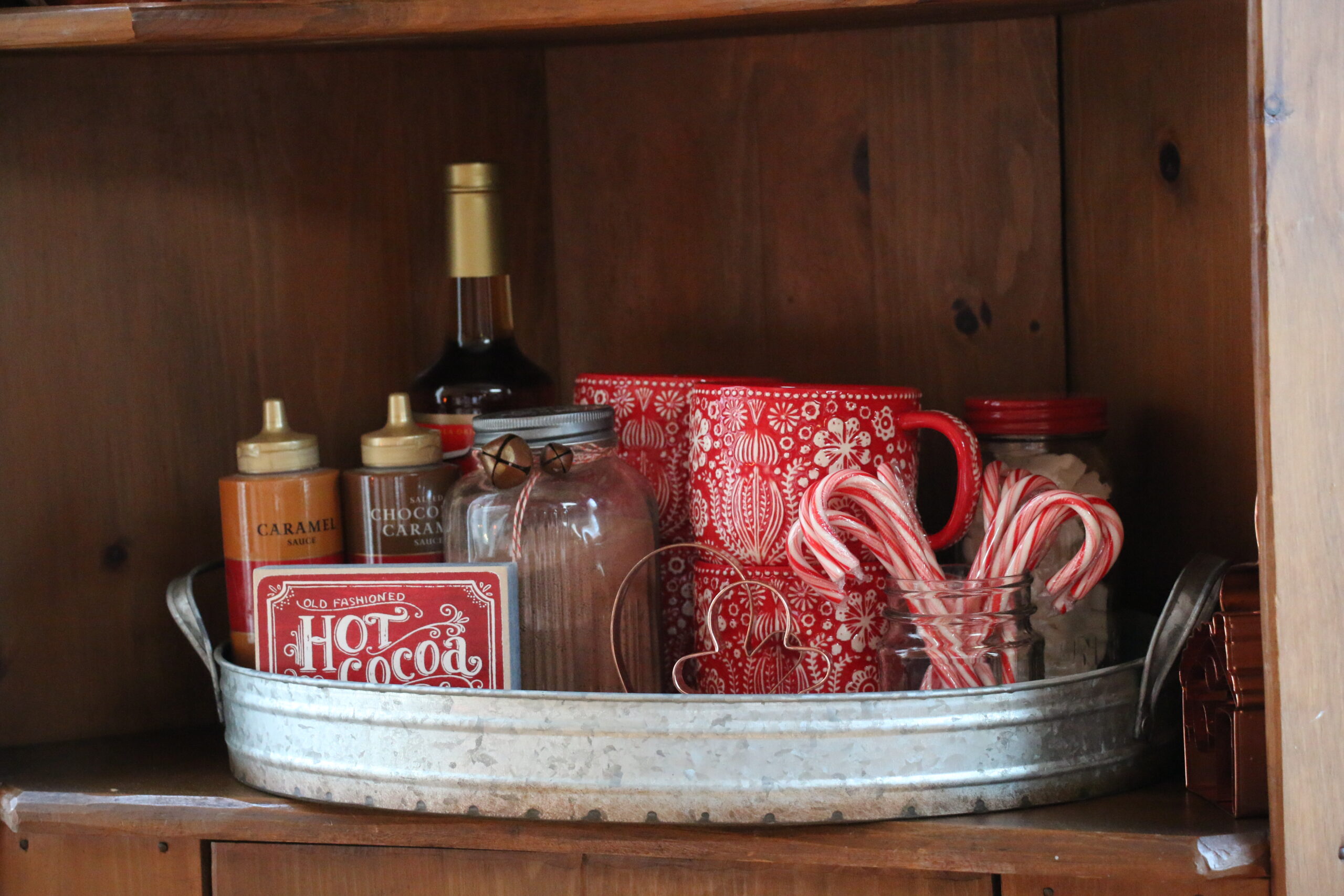 The New Hot Cocoa Station
I know it's not really Christmas decorating time, but it's certainly hot cocoa time.  Every year, I put my hot cocoa station on my kitchen table.  My husband doesn't like moving it every night, when we sit down for dinner. This year, I decided to try something different.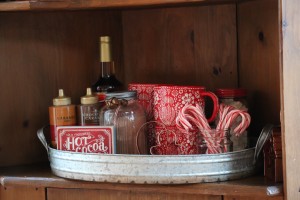 We have a cute little corner cabinet in our kitchen and I thought it might be the perfect spot.
**Side story… When we bought our house, 13+ years ago, the previous owner had this corner unit.  It was handmade by her grandfather and she loved it, but she had nowhere to put it in their new house.  She asked if I'd like to keep it.  Well, I love unique pieces like this!  It's so cool that you can see the hand carving.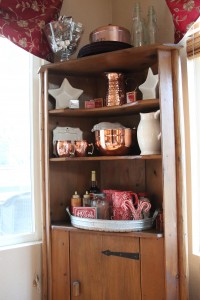 I bought a bottle of caramel syrup and two different types of caramel.  My favorite type of hot cooca is Nestle Quick, made with milk.  (Ok, my favorite is actually from Williams Sonoma but I can't afford that all of the time.  Nestle works well for the amount of cocoa I serve at my house.) I put that in the cute jar with the jingle bells.  We also have some snowflake shaped marshmallows from Williams Sonoma, and I added the candy canes at my daughter's request.
Aren't those mugs the cutest?  I picked those up at World Market.  I saw them on someone's Instagram and knew I had to have them!  I'm gradually adding some Scandinavian touches to my house and these are perfect.  They are also very large mugs, which gets two thumbs up from my daughter.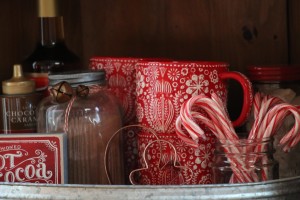 I stopped by downtown Snohomish the other day and spotted this little sign at Cinnamon Stick.  That was a no-brainer.  It needed to be the finishing touch on my hot cocoa station.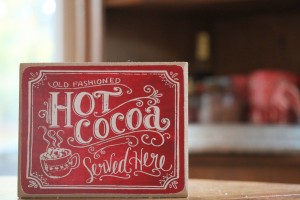 So, here's your shopping list:
Hot cocoa mix
Flavored syrup
Caramel
Candy canes
Marshmallows
Cute mugs
A few decorations
Empty jars
A tray to house all cocoa related items
There you go!  This is all you need for a hot cocoa station.  I usually don't have to go shopping to create my hot cocoa station.  Most of the time, these items are already in my house, but this year I really needed those mugs.  And who could pass up a tiny little sign that fit perfectly into the tray?
Happy decorating!  And happy cocoa drinking!