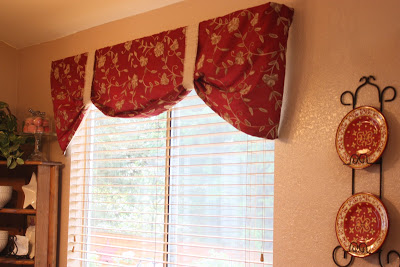 The New Kitchen Valances
I was so sad to miss my own party on Friday! Blogger wasn't working on Thursday night or Friday morning, so I wasn't able to post the linky party. Here's the project I was planning to share on Friday.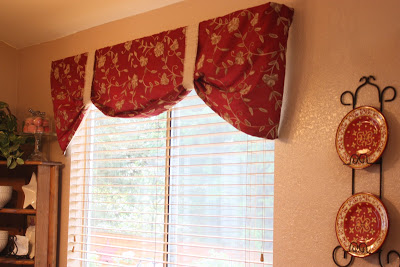 I finally got around to sewing my new valances in the kitchen! I LOVE the way they turned out. I bought the fabric from Calico corners a few months ago. The valances are lined with the cheapest muslin I could find. The tie-ups are made from a few burlap scraps.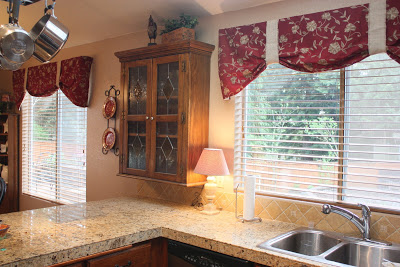 There. The kitchen is done.
Here is another post
about the kitchen with before and after photos.

Here are a few linky parties I like to participate in.