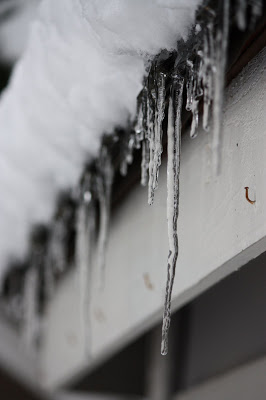 Oh, The Weather Outside is Frightful
I tried to convince my kids to pose for a picture by the shed, but they were too busy throwing snowballs at each other.
After playing outside, for hours on end, we're all a little cold and tired. Curling up with a good book is the perfect activity on a cold winter day. P-Dub and I bonded over the weekend. I read her book, the love story about how she met her hubby. Awww. So sweet. I just love her. She's my idol. (Sorry Martha, she's taken over your spot.)
Happy Monday!