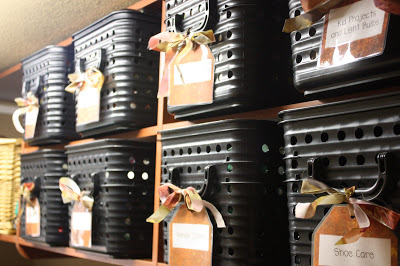 Organizing With Bins and Labels
Bins and labels. I guess that's what I do. I was looking through some blog photos and noticed how many times I've posted about organizing with bins and labels. Here are the bins in my laundry room.
This was the best 20 minutes I've ever spent organizing. I can find stuff again! My label maker came in handy for organizing the bins too. I heart my label maker.
My classroom books are all in little labeled bins too. These are the seasonal books that I only get out for about a month each year. It's easy to find Christmas books or St. Patrick's Day books when they are all organized by theme, month, or author.
Ah, the pantry. Let me just say, that this photo was taken on a good day. In summer. When I wasn't working. And my kids were younger and didn't have their teenage friends rummaging through our food. And I had more time. You get the idea.
I guess I'm a little obsessed, but there are worse things to be obsessed with!
Happy organizing!