Peanut Butter Cup-ish Cookies

If you like peanut butter cups, this is the ultimate no-bake, 5 minute, recipe.
Crush graham crackers. You need about 2 cups. Honey Maid Graham Crackers come with three packs in each box. Two packs is usually just about right.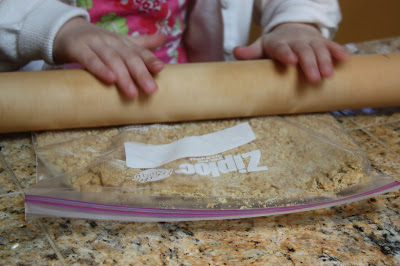 We melt 1 cup of margarine in a bowl. Then add 4 cups powdered sugar, and stir until creamy.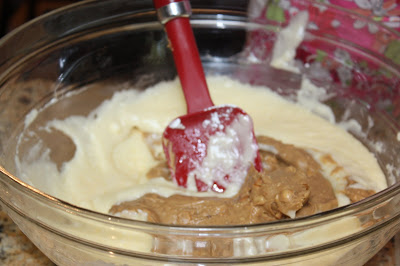 Stir in 2 cups peanut butter. Add the 2 cups of crushed graham crackers last.

Poor 1 bag of chocolate chips into a bowl. Microwave and stir in 30 second intervals. Press cookie mixture into a 9×13 pan.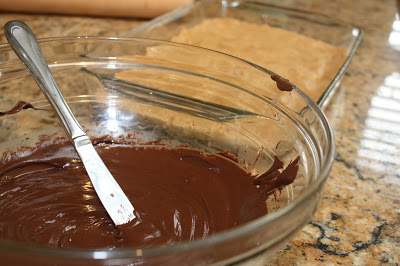 Spread the melted chocolate over the peanut butter mixture. If you have helpers, like I do, the edges of the pan may not look too neat and pretty.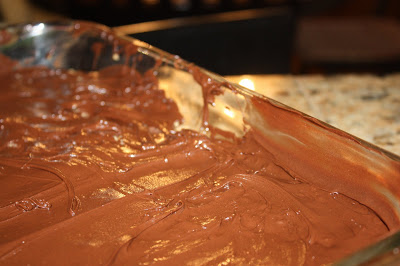 When you take the cookies out of the pan, no one cares that the edges of the pan were messy with chocolate.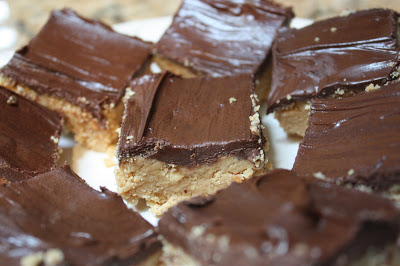 Enjoy!!!
.