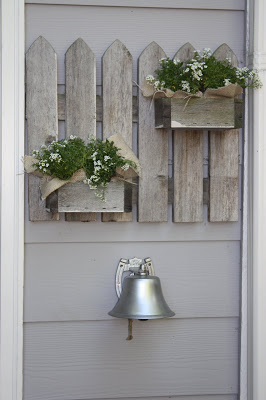 Planting My Planter
Trying this post again, since it didn't post with a picture last time…
I've had this little planter hanging next to my back door since I moved into my house. My stepdad made it for me before he passed away. He always loved wood working and I convinced him to start making some cute little projects to sell at craft fairs and farmer's markets.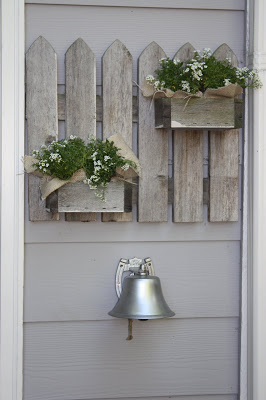 I've always loved this little picket fence, but couldn't plant the tiny containers with anything. With the slats in the back, the dirt would always just fall out. I don't know why I didn't think about lining it with burlap before. The water drains through the burlap and holds the dirt in place. Most importantly, it looks cute and who doesn't love burlap?
Papa Dave would be proud.