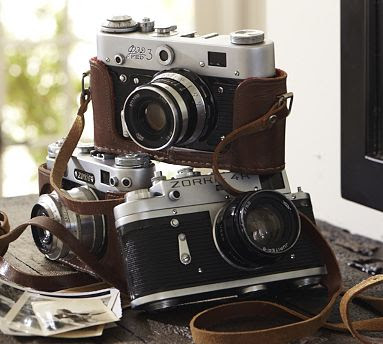 Pottery Barn – Found Camera
I love these cameras from Pottery Barn. They call them "found cameras", lovely vintage collectibles. They sell for $149 each.
My mom and I were looking through her garage for picture frames over the summer and we found this:
It was my grandpa's camera, and even has the cool leather case attached. Eat your heart out, Pottery Barn. I just saved myself $149.