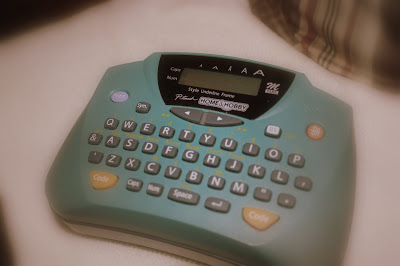 Reorganizing the Book Nook
Well, hello there, little label maker… It's been such a long time since we've seen each other! Are you ready to help me with a little project?
(I tried to put a halo-like-glow around it. Can you tell?)
My kids and I spent some quality time going through the bookshelf on Sunday evening. We weeded out many of the books that the kids have outgrown. Once we reduced the amount of books on the shelf, we were ready for a little reorganizing. As a kindergarten teacher, my classroom library is organized into thematic bins. I have about 50 little bins in my classroom.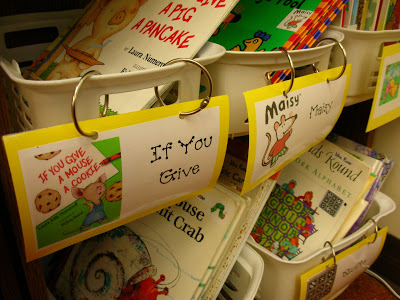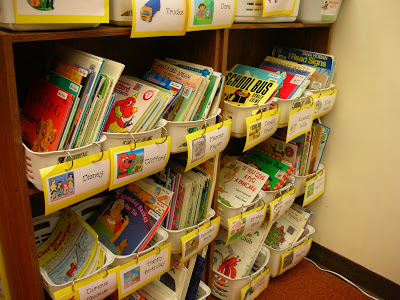 classroom library
I don't quite have that much space in our home library nook. The label maker was my best friend for this project.
I decided to divide the books the same way I do in the classroom. We sorted the books into piles and then made a section on each shelf. Since I don't have enough room for the number of bins I'd like, I just used my label maker to label each section. I'd like to do little pictures, like I do in my classroom. That will have to be a project for another day.
We had a lot of Dora books, so they got their own bin. Arthur books were pretty popular so they got a bin too. I have bins for a few chapter book series, but the rest of the books are just on the shelves, sorted by category.
Shall we take bets on how long this lasts?
Check out these parties I like to link up to.