Sandra Lee Would Be Proud

I love watching Sandra Lee's Semi-Homemade. I consider myself a pretty good baker and an aspiring cook, who wishes she had more of a taste for adventure in the kitchen. Don't get me wrong, I really enjoy cooking but I'm kind of a picky eater. Ok, I'm a REALLY picky eater. My kids have more adventure when it comes to food than I do. The Food Network, especially Sandra Lee's show, has really inspired me to try new things.
One thing I love about the Semi-Homemade way of cooking is that Sandra Lee makes meals that don't look or taste like they came from a box, but they are super easy. I can hear her voice right now, "I take 70% store bought ingredients and add 30% fresh ingredients." This idea got me thinking. I love to make homemade bread. I always use my mom's bread recipe and then alter it to make different types of bread. I know making bread from scratch can seem intimidating if you've never done it before. So, here's my Semi-Homemade version of a favorite bread at our house.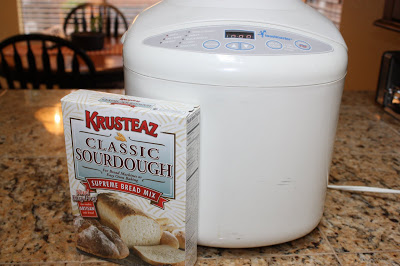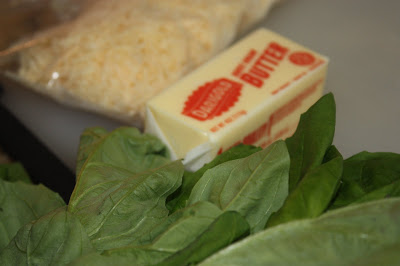 Basil Parmesan Bread, the semi-homemade way, is super easy and so pretty. I started with a box of bread mix. I've never used a boxed mix before and I was surprised by how yummy and super easy it was. I used my bread maker on the dough cycle because that's what I always do, but hindsight, I really didn't need it. It probably would have been easier to just mix it up in a bowl. All you do is combine the box of bread mix, water, and the yeast packet that is included. Done with step one.
Once the bread has risen, you knead it and roll it flat. I rolled it into a square that was the size of the width of my bread pan.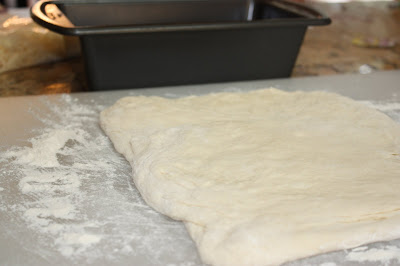 I spread a half of a stick of butter over the dough and added some freshly chopped basil (about a tablespoon) and a sprinkling of Parmesan (I'd say half a cup). Usually when we make this I add garlic, but I completely forgot this time. So, if you make it, add a clove of crushed garlic.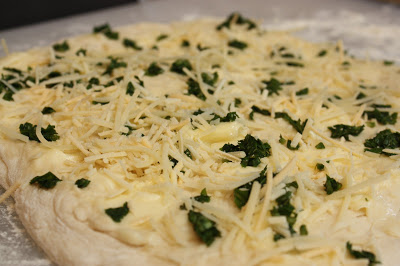 You just roll it up like you would if you were making cinnamon rolls and put it in the pan to rise again. Follow the direction on the box for baking.
The finished product looks like it came from a specialty bread store. 70% store bought, 30% fresh ingredients, and soooo easy. Sandra Lee's on to something here!
Enjoy!