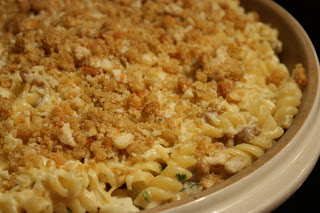 Sausage and 3 (or 4) Cheese Mac and Cheese
This is a favorite dinner at our house. There aren't very many recipes that both kids like and I get to hear them say, "YES! I love that mac and cheese."
Here's the recipe:
1 box of pasta. (I like something curly and swirly.)
2 Tbsp extra-virgin olive oil
1 lb ground Italian sausage
½ small yellow onion, chopped
2 cloves of garlic
3 Tbsp flour
1 cup chicken broth
3 cups milk
4 cups grated or shredded white cheese
½ cup flat-leaf parsley, chopped
Topping:
1 or 2 cups croutons, crushed (I like lots of topping, but my kids don't care for topping.)
4 Tbsp melted butter (Toss the croutons and butter to make the topping.)
Boil the pasta according to direction on the box. Set aside. Heat 2 Tbsp olive oil and brown the sausage. Pull the sausage out of the pan and set aside.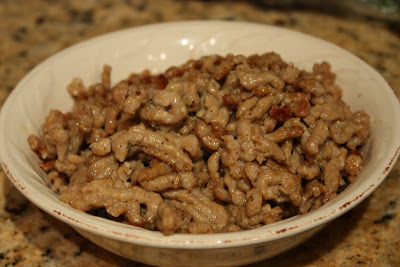 Brown the onion and garlic. Add flour, stirring quickly and constantly. Slowly pour in chicken broth and milk. Simmer. Add cheese. I usually buy a three or four cheese blend. I like the white cheeses, so something with Provolone, Parmesan, White Cheddar, Asiago, or Mozzarella would be my choice. I usually just buy whatever is on sale.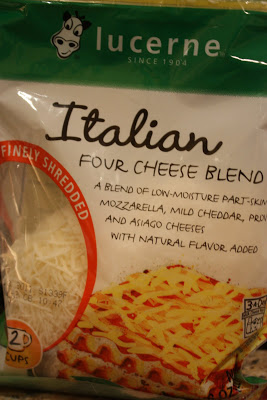 Toss with pasta and chopped parsley. Place into a large baking dish. Top with croutons and butter mixture. Everything is warm, but I usually put this into the oven for about 15 minutes, just to brown the topping.
I may have mentioned this product a time or two, because I CAN'T LIVE WITHOUT IT. I use my chopper from Pampered Chef just about every day.
Again, here's one of those products I can't live without. It's a Pampered Chef product and it is the perfect casserole dish.
All you need is a salad to go along with the mac and cheese, and dinner is served. Oh, and there will be plenty of leftovers for lunch the next day.
Happy cooking!