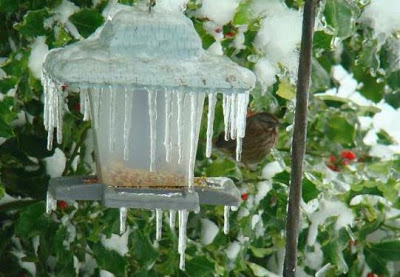 The Snowmageddon Seven – Pounds, That Is
My shed looks like a little Christmas cottage, with a foot of snow on top.
The deck doesn't look ready for lounging any time soon.
Do you see this? We have over a foot of snow!
The trees aren't holding up so well, and take a look at the pile on top of the picnic table!
My daughter has an ever-growing icicle collection.
We've all heard of the "freshman 15". I'm calling this week's weight gain "the snowmageddon 7". Don't you think that sums it up? Too many home baked treats + lots of cocoa = snowmageddon 7.
Happy sledding, baking, cocoa drinking, and movie watching.
Stay warm Pacific Northwest friends!