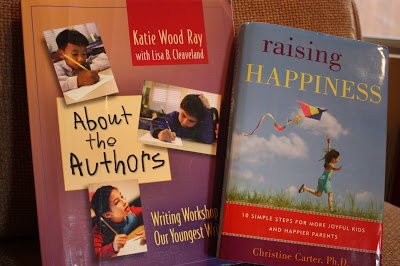 A Steamy Read on the Airplane
I don't have the opportunity go on airplanes too often, so my trip to Chicago brought some much needed quiet time. I packed my carry-on-bag with my favorite reading materials. I know most people would grab a great fiction book, but that's not my style.
I would much rather spend my time reading non-fiction books about raising happy children or writer's workshop in early childhood. What can I say, it brings me joy.
There were several magazines to choose from in my bag too. I can get lost in Better Homes and Gardens for hours!
As I was browsing through BHG, I noticed a steamer they had featured. We had just been talking about hand held steamers at the focus group meeting I attended. My sister bought my steamer for me a few years ago and I love it! It is the perfect tool for cleaning the bathroom sink, window tracks, cup holders in the car, and the caulking in the shower. I recently cleaned the shelves of my refrigerator with my steamer. Sticky messes left behind by messy children were no match for my little steamer.
By the way, BHG found their steamer for $50 at Macy's. Mine came from the local drug store and was much less than $50. Do you use a steamer? How do you like it? It's quite addicting!