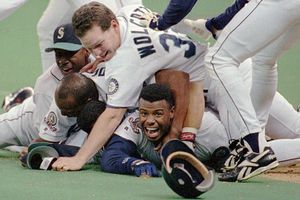 A Stroll Down Memory Lane and Home and Family Friday
16 years ago, today, the Mariners were in the Playoffs.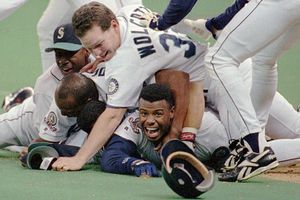 It was BIG news around here. Refuse to Lose was on the back of everyone's car or adorning their t-shirts. Griffey was king and his city stood still during every playoff game.
There was something else going 16 years ago too. I was sitting in the basement of the church I had grown up in, waiting to walk down the aisle and into the next chapter of my life. The wedding coordinator at the church came in to get us. It was finally time. At that moment, my brother yelled, "Wait, Griffey's up." I sat back down.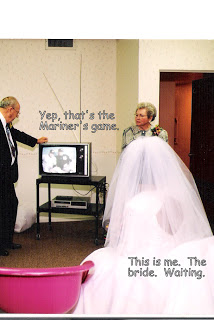 It was ok. For me, it wasn't about the wedding anyway. It was about the life I was about to build with my husband.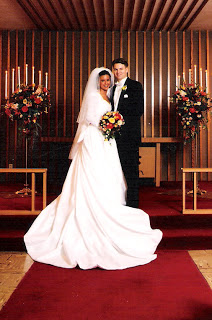 Eventually, the tv was turned off and the wedding was able to begin. We were married in the basement of our church, in a tiny little chapel, with about 20 family members and close friends looking on. The wedding was simple and perfect, but more importantly, it was our new beginning.
Happy Anniversary to my hubby!
We're ready for Home and Family Friday. Link up those projects. I'd love it if you'd become a follower and grab my button. We love to see crafts, projects, recipes, home decor, or anything you've done around your home or with your family.