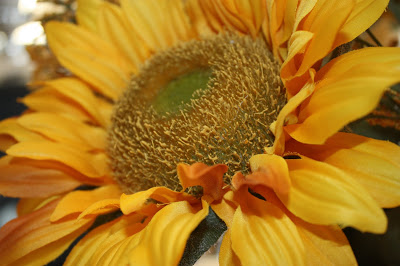 A Sunny Addition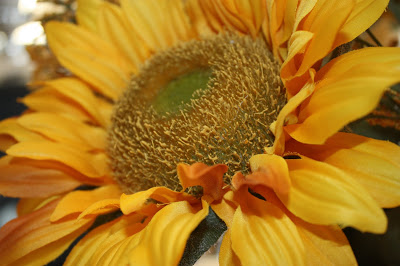 When I changed my dining room from fall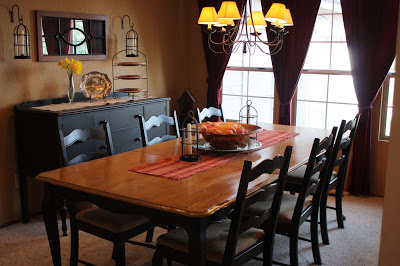 I needed to change my accessories too. I made a new table runner to add a different feel to the room. I already had a big urn that matched the runner. I also recovered a chair in the dining room with the same fabric.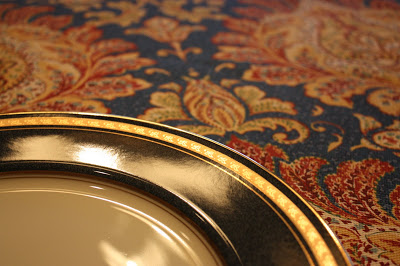 This was my table at Easter.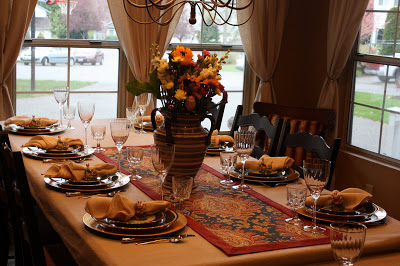 The big urn has been crying out for sunflowers, but have you seen how expensive sunflowers are? I had a party at my house and went to the store specifically for sunflowers. I couldn't do it. It was going to cost $20 for just a few sunflowers that would be dead in a week. I grow sunflowers in my garden, but they won't be ready until September. I'm not a fan of faux anything… faux stone, faux hawks, faux wall treatments, or faux flowers. I decided to try the faux flowers anyway and I'm kind of pleased with the look.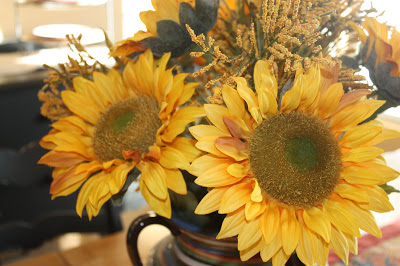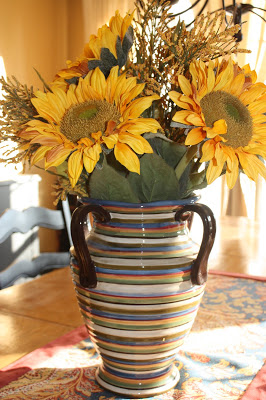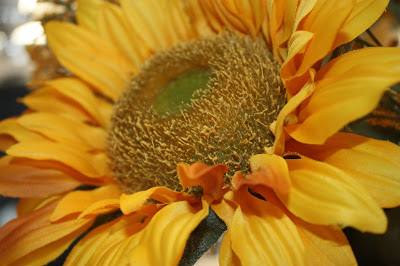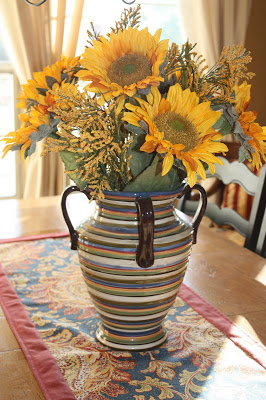 Fresh sunflowers would be my first choice, but these will do just fine. They're a sunny addition to my dining room.