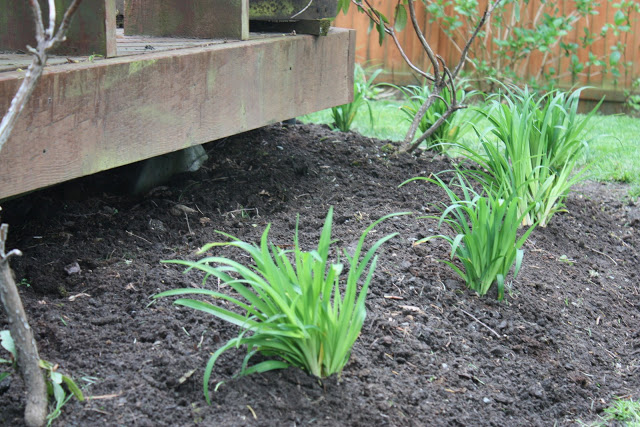 Sunshine
I've got sunshi..iiiii…iiiiii..ine on a cloudy day. I had that song rolling through my head the entire time I was planting. This little area, below, is one of the sunniest areas in my yard. My dahlias live here. They are my absolute favorite flower for making flower arrangements in the summer.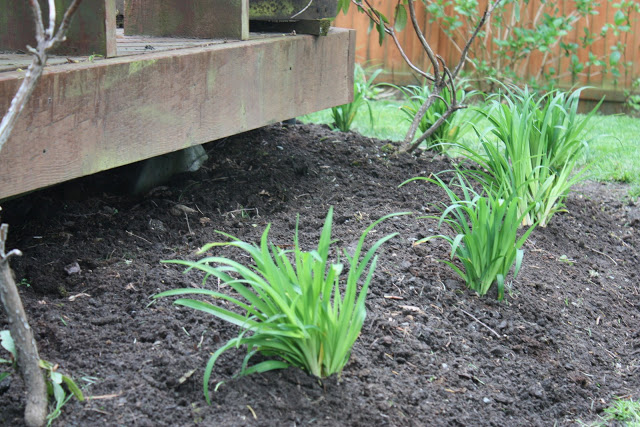 Most of my dahlias came from Carpooler Michelle. Her mom has tons of dahlias and she digs them up and divides them each year. (like you're supposed to) I just leave mine in the ground and hope they don't rot. Anyway, I love getting free flowers and plants. Somehow, they just look prettier when I didn't pay for them.
I've been wanting something to fill in the space around the dahlias. Over the past few weeks, when I was home with my stupid kidney infection, I spent some time watching QVC. They had a gardening segment and featured lilies. I decided that I must have more lilies in my yard this year. Fast forward a week….
My mom called the other day and said that her co-worker had divided some lilies and there were enough for my yard too. (Side story: My mom is retired. She doesn't have any real co-workers anymore. She plays bingo a few days a week and has gotten to know several of the regulars in the non-smoking section. They all text each other to see if they are going to "work" today. Bingo lasts from 10-2, so they call it the 10-2 shift.) Sunshine is one of my mom's co-workers. I don't actually know his real name and I've never met him, but I'm so thankful for his plants!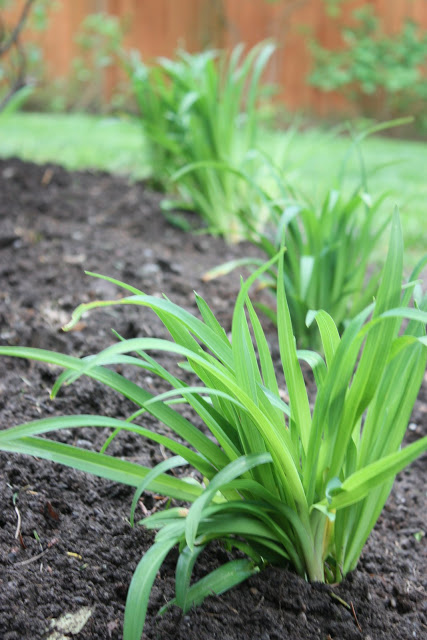 Thanks Sunshine! Your lilies brightened my cloudy day.