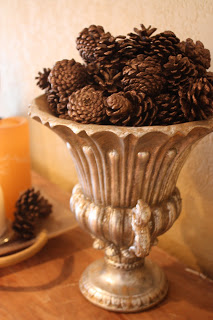 Texture
Although I'm not a trained designer, I know what I like. Certain magazines or blog photos catch my eye. At first glance, I'm not sure what it is that I like about the room I'm looking at. Sometimes it's the colors that I love. Other times it's the beautiful furniture, that is usually way over my budget. One thing that always draws me back to certain photos is texture. Whether it's warm and cozy, with fuzzy blankets draped over the couch, or a simple burlap window treatment that lets the light in, it always comes back to texture.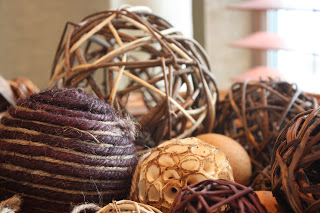 Candice Olson, from Divine Design, always uses bamboo shades. When I was finally in the market to buy some shades for the family room, I asked myself, "What would Candice do?" Candice and I added a little texture to the family room with dark wood toned bamboo shades. They look perfect.
I'm thinking that for a summertime look I'd like to flank the bamboo shades with linen drapery panels and then accent with a few burlap pillows. Pottery barn sells pillows with terrific texture. I'll make them myself and save some money. That's what I do.