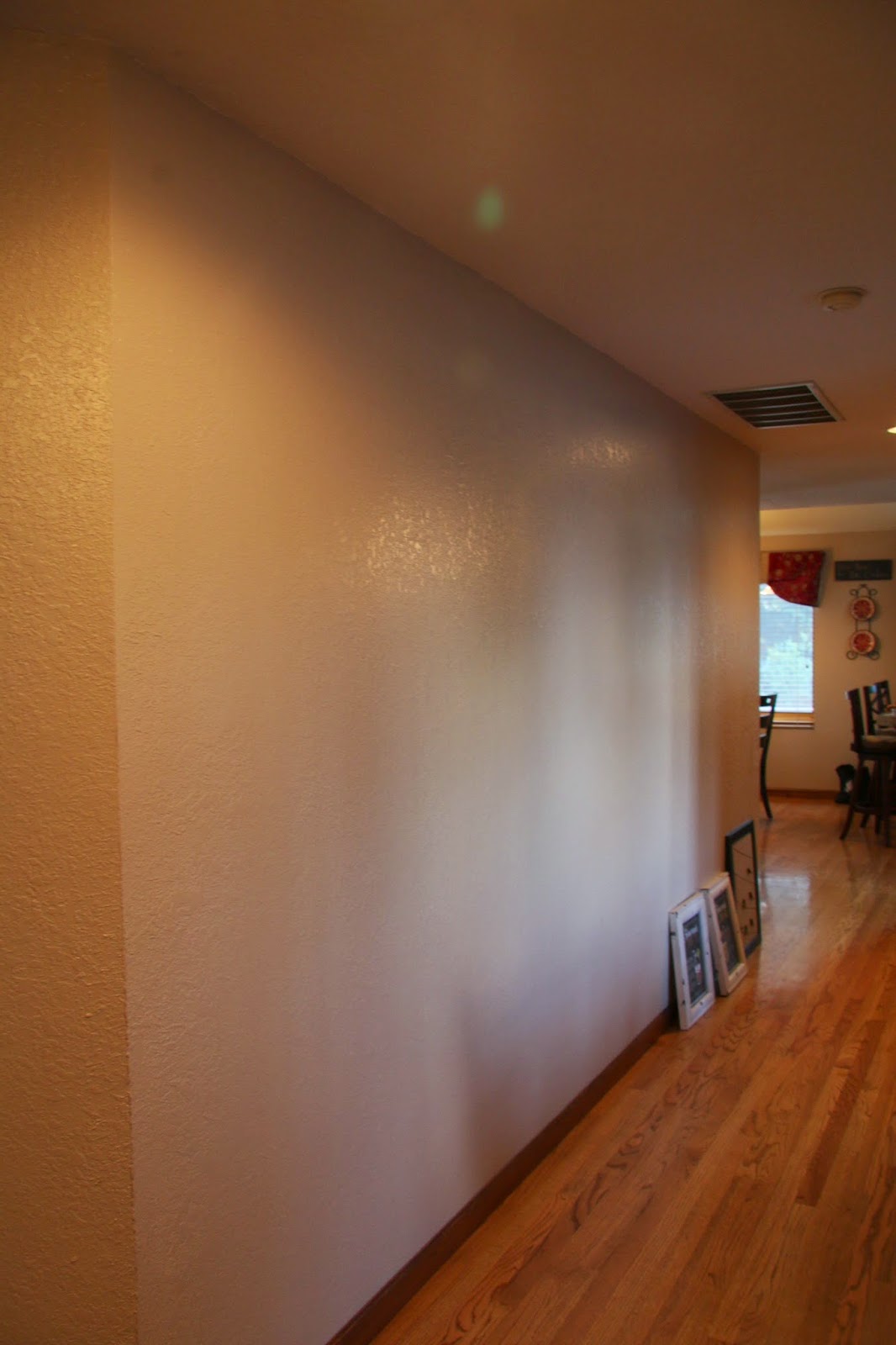 The Big Scary Wall
Everybody has a wall like this one. My sister calls it The Big Scary Wall. It's that one wall in your house that is just a blank canvas, but it's SO big that you don't even know where to begin.
I've had grand plans for this space since we moved in, 10 years ago. My plans have involved an entry table with lamps and a picture (hubby said no), barn wood shelves (don't even know where to begin with this idea), a gallery wall with photos (my house is already filled with photos of my kids), and even building shelves into the wall (again… don't know where to begin with that one). It's been 10 years and I have done nothing with this space.
This is the big wall you see when you walk into my house and take a right, toward the kitchen. It is also directly across from the dining room. Here is the lovely view you see as you are sitting in my dining room. Pretty blah, huh?
Well, I have finally decided that it's time to do something about the big scary wall. I bought 3 small-ish items, which won't even make a dent in this space. But, the best news is that I have an IDEA of what I want to do! It's taken 10 whole years but I now know how I want this space to look!
I can't wait.
Here are 2 of the items I purchased for the big scary wall. The rest of the things will come from thrift stores, possibly an antique store or two if I don't find what I'm looking for at the thrift stores, and my pantry cupboards.
I can hardly wait! Do I have you wondering what I'm going to do and why I'm so excited? Oh, I certainly hope so!