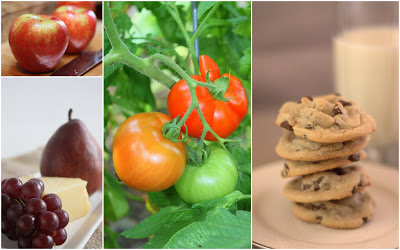 Thinking About Photography
I had some time on my hands yesterday. I had a fever and was just feeling yucky. I spent the day resting on the couch, book in hand. I didn't have anything new to read, so I pulled out some of my favorite photography books. I love Scott Kelby's books. He has a quirky sense of humor that really comes through in his writing. As I was reading, I was noticing that things make more sense this time. I've read his books before, but some of the information just seemed to go right over my head. This time around, I think a little more information sunk in.
I decided to look back through a few of my recent pictures and try to figure out what I like. Here are two collages that I made with some of my favorite pictures from the past few months.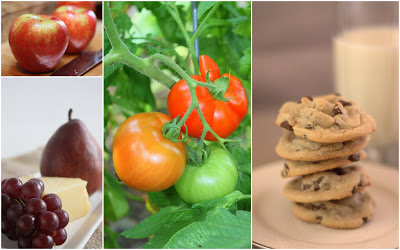 I've decided that photography in natural light is the way to go! I took the picture of the milk and cookies in my photobox setup, and it didn't turn out too bad. It's just not as crisp and clear as the other three pictures. The other three were taken in natural light.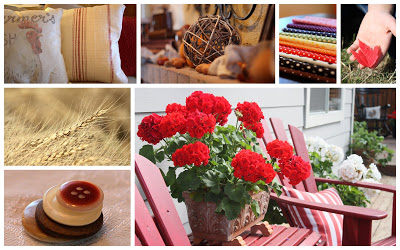 I'm not exactly sure what I liked about the photos in the collage above. They just stood out to me. They made me happy, and I guess that's what I love about photography. It just makes me happy to take beautiful pictures.
If you're interested in photography, I'd love to chat with you. Send me an email! Let's see what we can learn from each other! I have so much to learn!
Happy picture taking!