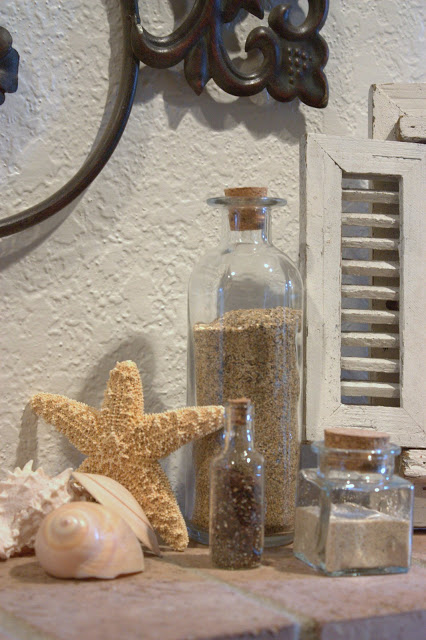 Using Shells as Home Decor
It's time for a little summeritme beachification around the house. I have a large collection of shells and sand. I've been collecting as long as I can remember. Every time we go on a trip, I fill a baggie with sand to bring home. I'm also on the lookout for cool shells. Most often, I buy the shells at an aquarium or gift shop. When I started collecting, I remember my mom asking what I thought I'd do with all of my shells and sand. I can only imagine her frustration as I carefully packed my box of sand and shells as we moved to a new house, moved off to the dorm, lived in an apartment with no storage, and all the while having my special treasures in her garage. I saved my special collection through high school and college, and that's when it finally came in handy. I now have 3 large paper boxes filled with sand and shells, that I store in my classroom. Every year, during our beach unit, I break out the boxes and the kids start exploring with amazement and wonder. (Shells really are amazing if you stop and think about their beauty.) At the end of the unit, I pack everything back up in the boxes, but I bring a few of my favorite shells home for the summer.
A few weeks ago I went to our brand new Hobby Lobby and found some small glass bottles. My kids and I filled them with sand from my collection. This picture shows sand from two different beaches in Hawaii and one from the Bahamas.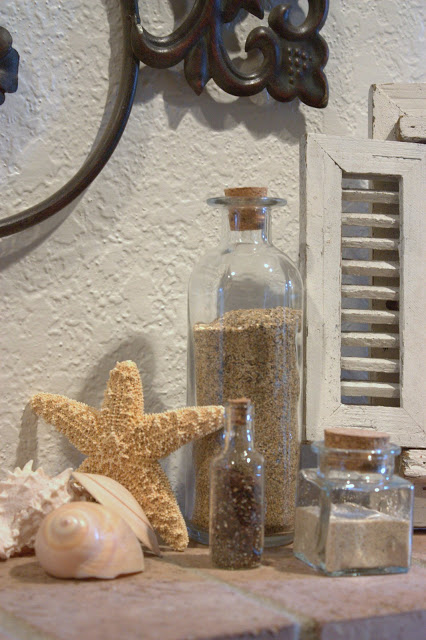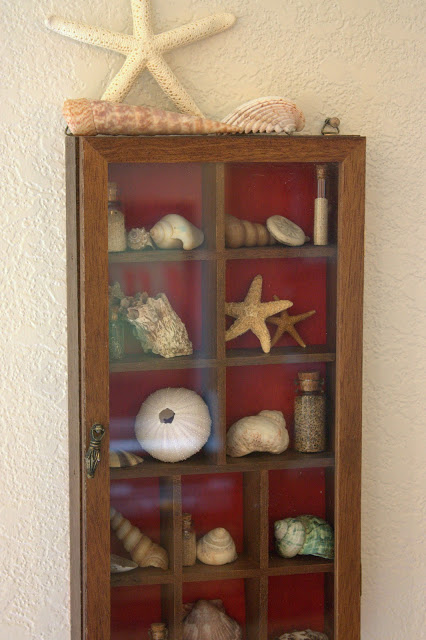 On my way home from Hobby Lobby, I stopped by my favorite store, Goodwill. I found this shadow box. It was meant to be! I had the little bottles and a box full of shells waiting to fill this perfect little shadow box. My kids filled it up and we hung it in the family room.
Then, I moved onto other parts of the family room. I filled my wire basket with shells and pulled out a few of my Seaside photo books.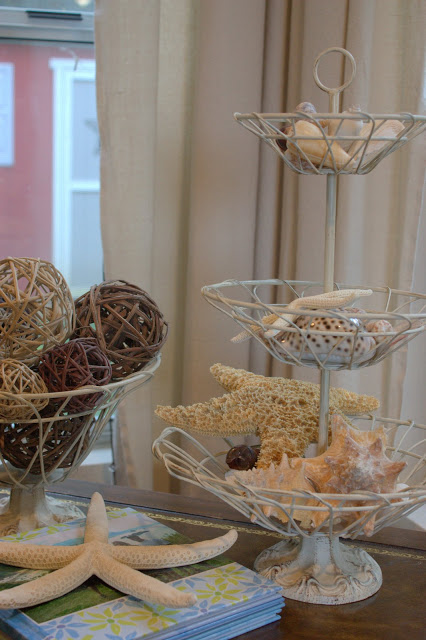 I saved a few of my big shells for the side table in the family room. The conch shell was a souvenir, brought back by my mom, from her honeymoon in the Bahamas. Another Seaside photo album and a few more shells finish off the beachy look.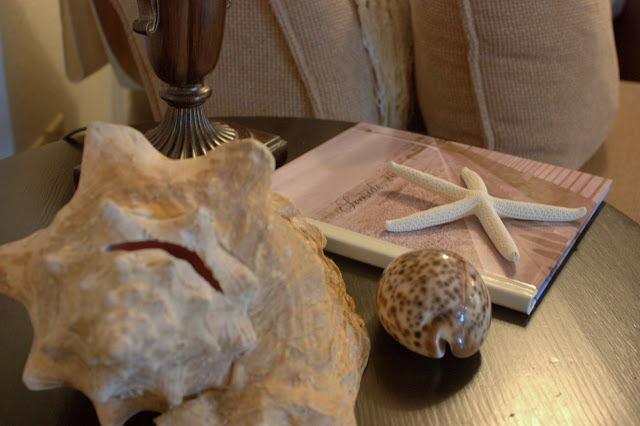 See, mom, those collections I had as a kid really did come in handy!
What do you collect, friends? What do your kids collect?
Happy Beachification!