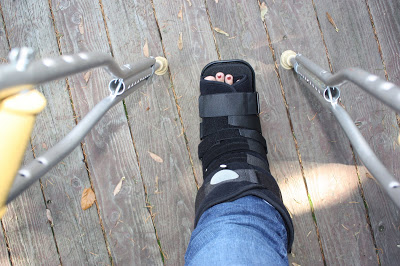 Well, That Was Really Dumb!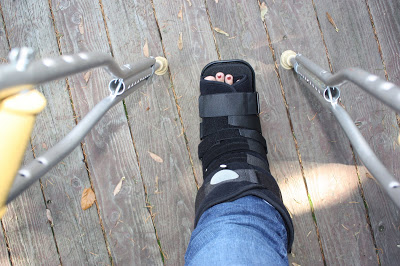 So, here's the story.
It was the middle of the night and I couldn't sleep. I tossed and turned, and finally I decided I needed some water. Yes, I know there is water in the bathroom, but I really wanted a glass of ice water. I headed down the stairs. Just as I was getting close to the bottom step, I looked outside. Wow, was it foggy! That's when it happened. I was looking at the fog and not paying attention to where my foot should have been. I missed the last two steps.
The doctor said words like sprain, tear, fracture, orthapedic specialist, and laughed at me when I asked her about the kindergarten field trip to the pumpkin farm on Tuesday. So, here I sit. My foot is elevated. I'm resting. I'll be home for a couple of days. I think I need a new book.