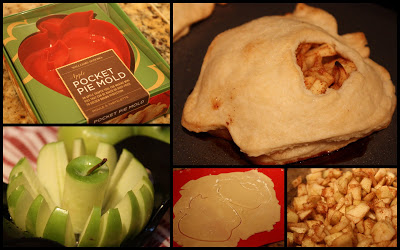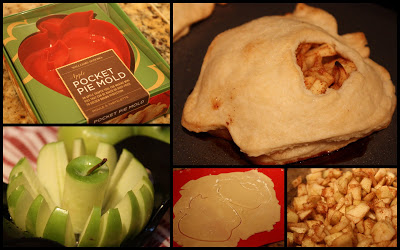 In the fall, I shared the Pocket Pie Mold we bought from Williams-Sonoma. My kids LOVED helping make these cute little apple pie pockets and I think we all loved eating them. They were really easy, fun, and kid friendly.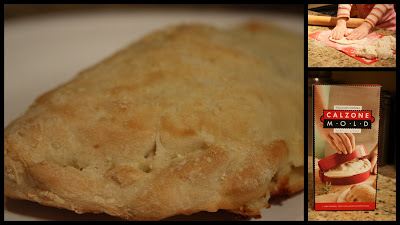 When I was at Williams-Sonoma buying my All-Clad with my gift cards, I spotted this great little Calzone pocket mold. There is a
video on their website
about how they work. Our calzones didn't turn out quite as pretty as Williams-Sonoma's calzones, but that's what you get when a six year old is in charge.
We made pizza dough and had little bowls filled with several different ingredients. My kids each designed their own calzone. It's amazing how much they love dinner, when they actually make it.
Happy cooking!