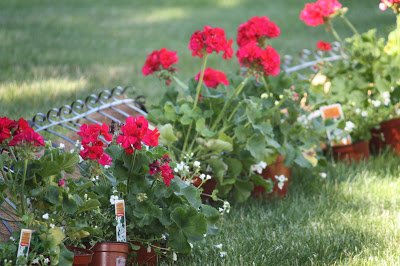 Window Boxes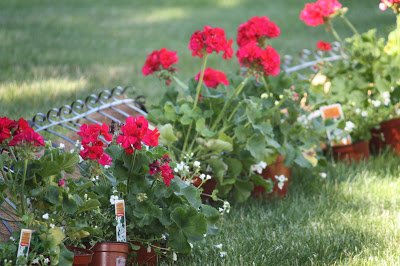 Well, I won't show you the real "after" yet. My window boxes look good, but not beautiful yet. They need a few weeks of Miracle Grow, sunshine, and tlc.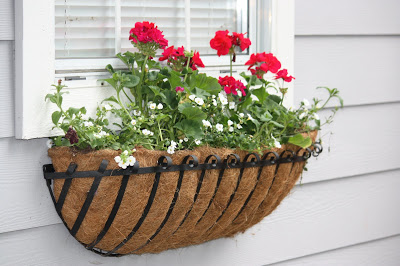 I plant four window boxes and two hanging baskets.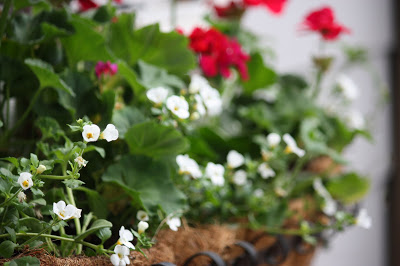 I like to use the same plants every year. The red and white flowers make me so happy. Geraniums and baccopa seem to do really well in this area. So, if it's working, I'm not going to change things.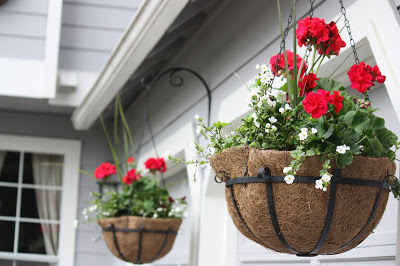 They should be looking pretty good by the 4th of July, unless the rain keeps pounding them. Happy gardening!