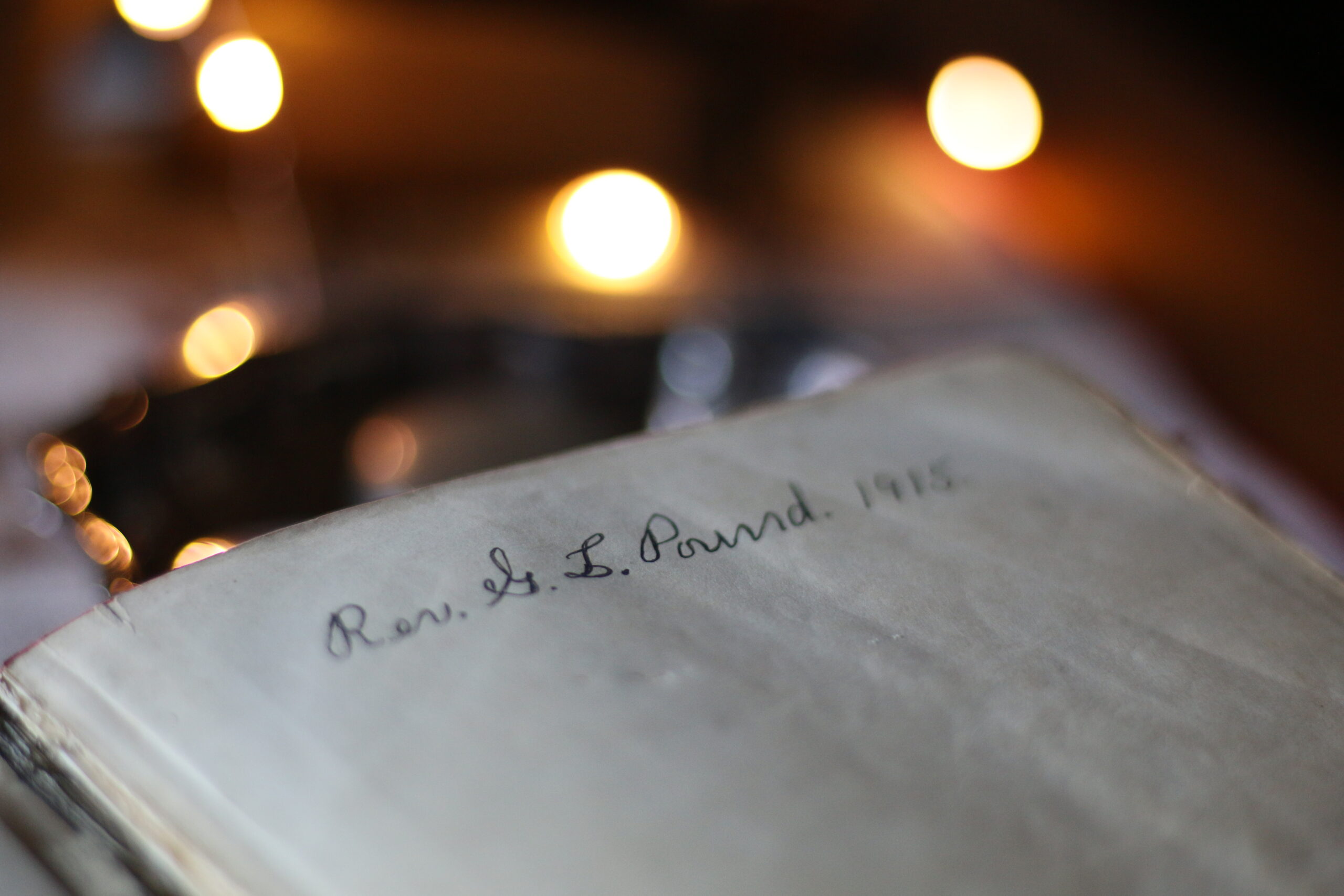 Family Bibles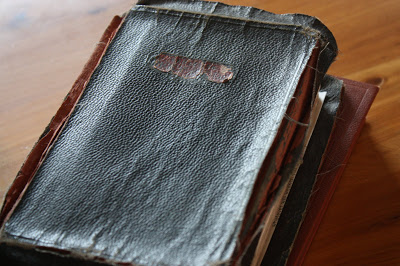 It's probably because I love antiques and I'm fascinated by family history, but somehow I ended up being the keeper of the family bibles.  They are tattered and worn, but so beautiful.  I love that each one tells its own story. Most of our bibles tell who they belonged to and the year they were given inside the cover.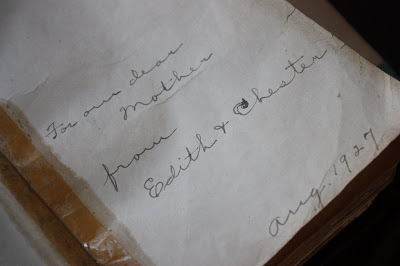 My grandma and grandpa, on my mom's side, both had fathers who were preachers.  I can just image how they must have lived with their bibles at their sides.  To hold something that belonged to my great grandfather, and is over 100 years old, feels really special.
Every time I look through them, I find little treasures tucked inside.  Today, I found a letter that my grandpa wrote to his father for Father's Day in 1941.  He described the job he had just taken in a garage in downtown Seattle and assured his father that he was living a Christian life that he could be proud of.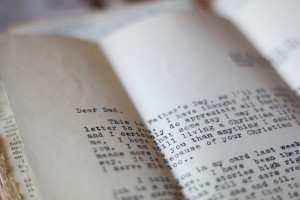 I know I've written about this before, but my favorite thing is that there are notes written in the margins of the bibles. There is something about handwriting that makes me feel a bit more connected to my past.  Seeing handwritten notes, always in cursive, helps me to see what was important back then.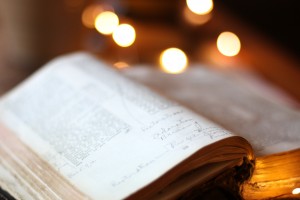 Being the keeper of the family bibles has inspired me to start Bible Journaling.  If you are not familiar with this, check it out on Pinterest.  My hope is that someday my great grandchildren will love to see my notes, doodles, and art (if I can even call it that) left behind for them.
Happy journaling!